VISIT OUR MASSES and HOMILIES ONLINE! CLICK BELOW TO WATCH
St. Elizabeth of Ravenna Catholic Church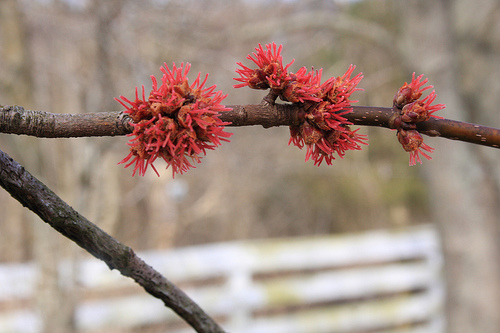 Flowers of the red maple, Acer rubrum.
(*photo credit)
April 1, 2021  Holy Thursday: Enriching Old and New Ritual
                                           
          Each day of Holy Week has its unique character, and the different liturgies speak for themselves.  For the first three weekdays we see the bitter troubles resulting from Jesus' direct confrontation.  Here we come to the eve before his passion and death, and the story is most dramatic even though it may take our lifetime and beyond to comprehend in some wee way.
          The Passover is celebrated.  This evening we can look out and see the full "pink" or Passover moon.  We do share a Passover event with our Jewish cousins in the Faith.  The feast involves the passing over of the first-born of Israel and the passing over to freedom of the people when they went from captivity to freedom.  Blood, symbol of life, is also the sign of passing over from life to death.  A place setting for the feast remains unoccupied, for the prophet who is to return.  The retelling of the story by questions of the youngest indicates through domestic ritual that tradition is honored by the family.
          The Last Supper is our particular celebration -- and yet with ritual similarities.  Holy Thursday evening has three components: the repeating of the memorial of the Passover and now becoming the New Covenant with the Eucharist; the service rendered in the washing of the feet and the ordaining of the disciples to carry on this tradition; and Christ's love shown in word and deed.
          The Eucharistic Meal goes beyond the Jewish Seder; it includes memorial readings and the consecration of bread and wine into the Body and Blood of the Lord.  This service is to be repeated faithfully until the Lord returns at the Second Coming.  We are invited to participate in Christ's suffering, death and resurrection.  The ritual meal includes unleavened bread, the cup of wine, the hymns and the prayers of communion together. 
          Service to others includes the symbolic washing of feet by Jesus at which Peter objects; however, Jesus insists, or otherwise Peter would have no part in the continued service to fellow human beings.  Christ ordains the disciples present to initiate the carrying on of this tradition throughout the ages.  The apostolic succession that continues today begins at the Last Supper.
          Love must permeate this service, for here Jesus gives a New Commandment, to love as he loves us.  This expands the frontiers of service way beyond mere charity for its own sake; here the suffering done in the redeeming act is expected of all to be joined with that of the suffering Jesus; the goal is a unity of all people into a oneness that is present in the Godhead.  In one way, our own growth in this love will be tested by the continual celebration of the presence and absence of the Lord as we await his physical return in glory.  Thus, the celebration is bitter sweet.
         Prayer: Lord, help us to enter into the celebration of Holy Thursday and, in doing so, to prepare for what is to follow.
---
NOW AVAILABLE!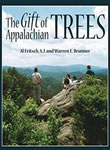 The Gift of Appalachian Trees
By Al Fritsch, SJ (Author), Warren E. Brunner (Photographer)
The Appalachian region is blessed with trees that clothe our hills and hollers, and they prod us to celebrate these givers of many blessings. This photo-reflection series celebrates plant life, and specifically trees in all their many expressions of seasonal mood changes and variations. This is shown here by 72 tree-related activities in alphabetical order of human interactions along with a selection of choice photos. Click here to read more and access book.
---
---
Extremes Threaten Democracy         
      We are plagued by various extremes, some quite blatant and some far more subtle.  Three will be essay subjects of the 2nd to 4th week of April; here we defend the need for a public interest approach to treating extremes, which affect a large number of people.  These extremes need to be treated differently from those which are political ideology meant for public policy discussion.  The first of these extremes deals with detrimental effects discussed in the March essays, namely the extremes of inequality.  The other two emerge as dangerous, because they divide our country severely and seem to be currently unresolved, namely, adherence to the person of Trump by Republicans and adherence to a dogma or absolute right to choose by Democrats.  Neither political party is perfect, and in harboring extremes create a disunity within a party with a majority of policies held in common.  In fact, there is a demand by purists to expel from the respective party those who do not agree on every official partisanship issue.  At first, let's look at basic conditions for treating extremes in general.
      Be a conditional partisan.  A totally committed partisan tends to extremism.  Our ability to moderate change to some degree is a flexibility demanded within the democratic process.  However, is moderation always the best approach?  In some instances, moderation may be called for, but to what degree?  Shouldn't the public interest movement be non-partisan?  Certainly, there are advantages to belonging to a political party and helping to influence it more effectively from within.  We know that there are times when we must be more flexible so that the art of the possible can become effective in the ordinary practice of life.  There are political advantages in working "across the aisle," when political parties sit in different portions of a legislative chamber.  Being able to overcome barriers of division is healthy for the democratic process, provided one is not surrendering to immoral alternatives.  There are limits to degrees of compromise.  In the course of history, we have seen such events where limits are reached, such as that of Sir (Saint) Thomas More, the chancellor of England.

          Develop a limited tolerance.  A hands-off toleration of everyone's opinions could actually prove a threat to our democratic system.  Challenges are necessary to varying degrees: we let others announce their views as part of their freedom to speak, though we may be required to voice an opposition as champions of the public interest; when ideology gives way to potentially violent action against us or others, we may have to do more.  In such cases we as an alert citizenry must bring the protective resources of the state into play.  Those who threaten human life must be exposed, addressed and confronted.  A tolerance that allows extremists to act in violence is negligent and ultimately suicidal.
          Confront the rigid phenomenon.  Most Americans pretend to mind their own business, and let others do what they want, provided their actions do not threaten us or our neighbor.  The potentially violent extremist cannot be ignored when action is anticipated.  The presence of an armed American citizenry with more firearms than people cannot be overlooked.  Realize that the extremist of this ilk often desires attention when cradling his gun.  In many cases, extremism becomes a real challenge because non-violent democratic process is always fragile.  Extremism and rigidity often go hand-in-hand; a no-compromise stance is the first indication; threatening pressure to force a change in policy through violent means is often forthcoming.  Democracy defenders must act.

      State positions clearly.  Supposed extreme positions may be overstated, misinterpreted or overly vague.  Much of the fault may be on the side of the proponent, but the confronting individual or group can also be biased and lacking in clarity.  There emerges a need for clarification, for democracy's defenders require a closer scrutiny of what is often bantered about on the public media; inaction is not protection.  If the specific extreme triggers violence on the part of a portion of the constituency, then the people must take notice and identify possible culprits; otherwise, someone innocent could get hurt, or worse.  Delayed silence only encourages the extremist to become more agitated, since inattention may add to his or her rage.
          Be emboldened.  Depending on its goals, extremes may be handled in various non-violent ways: ignored, politely refuted, challenged publicly - internally or externally, legislated against and prosecuted if deemed a threat to the democratic structure.   It is not helpful to operate or fail to operate through fear, though the possibility is quite high that the failure of a political group to address its extreme elements can result in its own destruction through blackmail, harassment of individual or family, or social media attack.  It is important that extremist threats be publicized, so that the anti-democratic methods of extremists be known for what they are.  Note that the failure of the conservative elements in Germany to address the rise of Naziism in the 1930s resulted in the rise of Hitler and the National Socialist movement from 1933 to 1945.
      Champion the public interest.  In each of the cases of current extremism a middle ground is required in somewhat different fashions -- and so comparison on a one-to-one basis may be imperfect.  Some extremes are opposed by a social justice position or a moderation between two extremes (e.g., super wealth and destitution); others by a political argument or a free climate for action.  We will see this in the coming weeks: 
1. A position on the spectrum from extreme wealth to destitution demands a middle ground;
2. Understanding what constitutes an autocratic threat; or 
3. Weighing of conflicting rights demanding discernment.

      We will take these in turn, realizing that allowing any of these extremes to continue to go unchallenged will threaten the delicate nature of our government and the health of our own democratic process.
---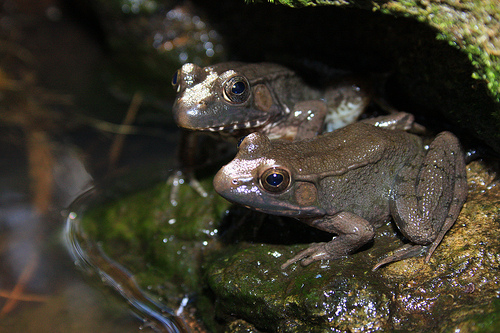 Green frog, Rana clamitans.
(*photo credit)
April 2, 2021  Good Friday: Extending Calvary in Space and Time
        Good Friday affects believers in different ways: some retreat into the inner devotions; others go to religious events in sacred places; a few others do exotic feats such as carrying or even being affixed to crosses during dramatic events such as passion plays.  For many of us, this day has an angst that leaves us unsatisfied, perhaps a mix of shame for past misdeeds and a recall of failing to assist others.  However, God's immense love for us frail human beings emerges amid our anguish, and even touched within the darkness of this day shines a redeeming light.
         Liturgical devotion: The practice of fasting on this day calls us back to Ash Wednesday with the Church's guidelines.  In some cases, individuals exceed these fasting guiding limits in order to do something special on Good Friday.  Some visit the church and meditate before the Blessed Sacrament, often during the night hours between Holy Thursday and Good Friday.  Others engage in the simple but solemn Good Friday service in keeping with the mood of the day.  This service includes solemn readings of the Passion, a series of intercessions, veneration of the cross and reception of Holy Communion (without Mass).  People leave at the end silently and without a celebratory atmosphere.

          Additional devotion: Through the ages many Christians try to join with Jesus into his suffering and death -- extending in space and time the Calvary event that places us on or near the cross with him -- though two thousand years later.  In essence, a vast devotional literature authored by holy people is utilized in formal prayers.  This has been the historic practice generally after the Black Death in the 14th century down to and including modern times -- and elements of these devotions hold greater popularity among certain ethnic groups.  Passion plays, Stations of the Cross, processions, retreats, sermons, and other devotions are performed according to Good Friday traditions.
          Contemporary devotion: New forms of participation in the Calvary event emerge for those of us who understand that Christ is in the persecuted and suffering people of any age, including this one.  Christ suffers in the poor, the hungry, the ill, the forsaken, and the imprisoned.  Good Friday occurs in a world of destitution; some may meditate on the event while giving care to others who are ill or homeless or hungry.  In helping others, we join more closely in Jesus' Calvary event.  Believers are willing to sacrifice time, energy, prayers, and even money for the Holy Land upkeep or for charitable causes; some may be moved to relieve those who are overburdened caregivers; others may focus on meditative reading or reflection at portions of this solemn day.
          Prayer: Lord, teach us to look upon your sufferings in a most meaningful manner, to see you suffering in today's world, and to resolve to address these situations through actions that we find most in keeping with inspiration and limited resources.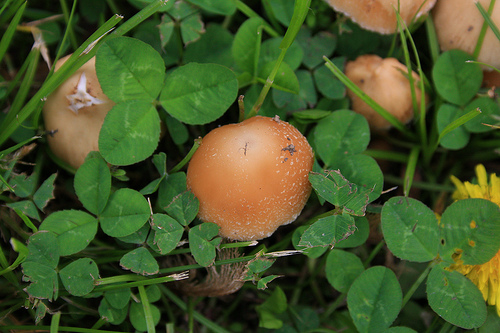 Emergence of fresh mushrooms after period of April showers.
(*photo credit)
April 3, 2021      Holy Saturday: Making This a Day of Repose
        Often the time between the death of a loved one and the formal funeral and burial is one or more days in cultures that do not bury people within 24 hours.  This is true in cases where embalming is practiced or where the body has been sent for cremation, and a lapse of time exists between death and a memorial in honor of the deceased.  This period is similar to time from Good Friday until the late Holy Saturday Easter events.  Some might remark, "Surely you are not giving us things to do or think about on this day of days just before Easter?"  It is a time to get one's breath, to do nothing formal or public, to simply rest in preparation for a coming event.  In actual fact, most believers are like others in this busy world, and plan secular pursuits such as cooking, decorating, purchasing, or preparing for Sunday visitors. 
        Resting on the Sabbath (this Holy Saturday) has a special meaning today, for here we come closer as Christians to imitate the reverence our Jewish cousins hold for observing the Sabbath.  The more religious Jewish people honor the Sabbath by resting, not even turning on or off lights, or driving about, or cooking, or doing anything beyond the prayers and visits to the synagogue.
        A preparation for such a strict rest would have to be planned in advance and it is not the day itself when we could consider changing a scheduled set of Christian routine.  True, but if we give special attention to rest on Holy Saturdays, we will prepare ourselves all the more in our summer ahead.  Therefore, we ought to start the practice even in a little way, in order to do the repose at greater length in the future when the weather is more inviting. 
                    Plan less 
Say an extra prayer
Make the meditation period longer
Sleep-in an extra hour
Take a longer nap
Exercise in a more leisurely way
Visit the Internet less today
Omit the Twitter messaging
Smell the wild flowers
Be motionless for a short while
Stay home
Listen to the crickets and frogs
Shop less
Curb the driving
Discover this shortened reflection
-- and prepare for Easter
tonight and tomorrow.
          Prayer: Lord, have mercy on all who rest in you and prepare us for what is to comes so soon.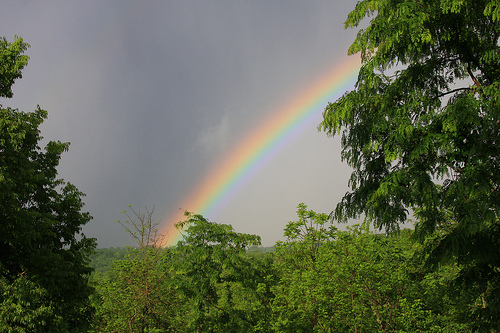 Brilliant rainbow after spring shower.
(*photo credit)
April 4, 2021  Renewing in Easter Spirit, Life, Love, and Energy
        Easter is here!  Let's remember that renewal and Easter go together: the spirit is renewed; the landscape is renewed; the hope of eternal life is renewed.  Here we seek to express four different but interrelated emotions making Easter a complex celebration; indeed, we extend the celebration beyond today, Easter Sunday, and include the next fifty days until the feast of Pentecost.  Today we celebrate victory, hope, mercy and joy; we are as overwhelmed as the disciples at the first Easter when the tomb was empty and he appears as the risen Lord.  Death gives way to life!
          The renewal in spirit shows the victory of Easter.  We are promised eternal life, and this is affirmed with our celebration of the rising of the Lord.  As St. Paul says, our faith would be dead if this does not occur, but it does, and the faith of the believing community enlivens us in hope of eternal fellowship.  We testify that death has been conquered.
          The renewal of commitment to life is found here, for victory gives way to Easter hope that the culture of death can be abandoned and replaced by that of the springtime budding forth a new life.  So, we continue to say "peace" and mean that the hope of a more peaceful world is present on this day of days.  Celebrating life in all its forms includes decorated eggs, certain foods, lilies and other spring flowers, and colorful clothes.
          The renewal through forgiveness shows God's mercy and the completion of our redemption in the suffering, death and rising of the Lord.  Joy becomes complete when we extend God's mercy through our acts of forgiveness to those who have wronged us in any way.  The sacrament of reconciliation is instituted on the first Easter to show us that we too must forgive and bestow new interconnected life within the world community.  Only then is the love and mercy of God manifest.  Words are comforting at this time as are the hymns of joy -- He has arisen!
          Renewable energy may seem somewhat removed from this spiritual quest, but renewal has many forms and this ought to include all of life -- spiritual and physical.  We await a New Heaven and New Earth, and we preserve sustainable practices by limiting our use of non-renewing energy sources.  Easter testifies to the need for sustainability and abandons any effort to terminate or diminish resources.  Renewal is needed for us in our enhancing the quality of life for all people.  By tapping renewable energy resources, we provide a higher quality of life for all.  We welcome the Easter event and season for new life inspires us to open ourselves to the possibilities of simpler ways of living wherein all people can enjoy a higher quality of life.  
          Prayer: Lord, show us the fullness of your Easter presence; allow us to be Easter people in this troubled world who express joy, life, hope, and energy that comes with victory over death.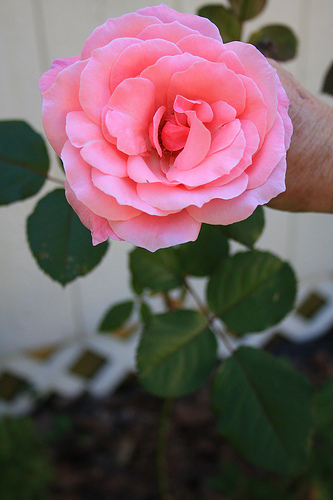 A grandmother's rose.
(*photo credit)
April 5, 2021    Realizing Renewable Growth Is Explosive
          The investments in sustainable energy made by the federal government as well as state and private funders have paid off handsomely, underscoring the shortsightedness of emerging proposals to cut back on or discontinue such support.              Ken Bossong
        Renewable energy sources are one hope for the future, along with awareness of environmental pollution, climate change and the need to address our addictive consumption of resources.  This is a spring seasonal fact -- an awareness that things are not good and yet some profound and radical changes can certainly heal our wounded Earth.  We ought to focus on all the generous mix of renewable energy options: solar (especially for fueling electric auto), wind (both on- and off-shore), hydropower and geothermal (with immense potential), tidal (in research stage), and to a lesser degree biofuels.

          Actual renewable energy information lags several months behind the facts that are occurring -- and this makes reporting somewhat imprecise in an age of instant demand.  However, trends are consistent and need to be reaffirmed.  As of this writing renewable energy provided one-fifth of domestic energy production, and this continues to grow rapidly year by year especially in solar and wind applications.  Unfortunately, there is still a consideration of favorable treatment to fossil fuels, especially natural gas furnished through recent shale fracking methods.  Slowly economic investment is moving in the direction of renewable sources.

          The potential for an explosive renewable energy program could not come soon enough.  One focus that could cost less would be installing hydropower facilities on existing river dams and waterways.  There is some flexibility to this source due to amount of annual rainfall, but in combination with other fuels this can offer increased use as pumped storage and in times of high energy demands such as very hot periods demanding more air conditioning.
        The future renewable picture is mixed at best.  Newly discovered and tapped natural gas (a non-renewable source for electrical generation) is rapidly replacing aging coal for power plant fuel.  However, renewable energy stimulus packages along with energy efficiency have led to many dramatic changes in America's electricity generating picture.  Globally, the picture is similar, with wind and solar generation rising rapidly in many advanced countries.  Much depends on developing world increased energy demands that have been met only too often with traditional greenhouse-emitting fossil fuel plants. 
        For up-to-date information on renewable energy development we strongly recommend becoming a member of the electronic "Sun Day Campaign" <sun-day-campaign@hotmail.com> in Takoma Park, MD.
          Prayer: Lord, help us renew our wounded world and promote environmentally benign renewable sources where possible.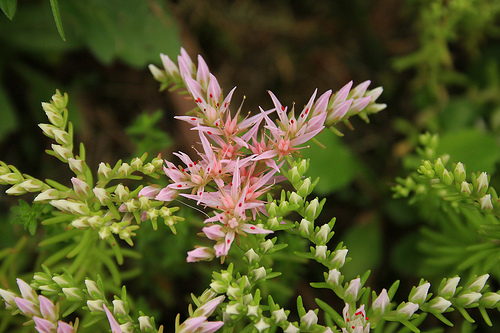 Sedum pulchellum, native Kentucky plant.
(*photo credit)
April 6, 2021      Challenging Isolationism
        The temptation to isolationism occurs over and over when the world has experienced critical safety and financial times.  The thought to close military bases overseas and to cut foreign assistance becomes a favorite topic.  However, there is no need of coupling these two as though they were partners.  In fact, if we regard international insecurity as the reason for bases, the lack of assisting the poor of the world may be the very root of ever greater insecurity that could haunt us in the coming years.  The basic threats among many poor people are food insecurity and lack of basic health care.  These individual insecurities add up to a global one when we consider that one person affects another and another.  Insecurity within the global family has ramifications. 
          Base-closing, yes.  Few if any policymakers speak up for this combination of base-closings and increased foreign aid -- but perhaps they ought.  Global security is not premised on where the "policemen of the planet" are located, since today battalions can be moved around the world with deliberate speed.  Additional transport planes are far cheaper than permanent military bases.  Furthermore, isn't it better to share security responsibilities with people from other nations, as we have attempted to do in the past century?  Doesn't this include the "allies" during the Napoleonic and the World Wars? 
          Foreign assistance, yes.  The United States only sacrifices far less than one percent of its GDP for foreign problem areas or hunger, mass migration, poor sanitary conditions, and basic health benefits.  As we mention often in the need to radically share, the developing world involves one human family; the poor within this family have been hurt by unfair trade practices and a greedy world that will skim their resources with little compensation.  The poor bear the brunt of climate change through floods, desertification, and inundated lowlands -- and island nations in the rising Pacific and Indian Ocean levels.  Assistance is not just charity; it is a justice that must be promoted and installed.
          Assistance through base-closing savings.  During tight financial times where will the money come from for foreign aid?  Base-closings.  These bases cost tens of millions of dollars to upkeep and the security work could be done by the host nation at lower costs.  We do not even have to argue that troops will have to be decommissioned from the military services -- just keep them closer to home and train them to be on duty instant strike forces.  Bases are not always welcome mats, but holdovers from outmoded Cold War times.  Besides, many bases such as those in Japan have been cause for friction among local residents and misbehaving military. In place of hoped for appreciation is a simmering hostility that could be eliminated by troops returning home, and remaining on duty to be transported to where needs arise.
          Prayer: Lord, teach us how to be generous, to see when and where we are needed, and when we have overstayed the invitation.

Kentucky native edible herb, Cardamine douglassii, purple cress.
(*photo credit)
April 7, 2021    Highlighting Horseradish and Bitter Herbs
        Passover and Easter occur at this time of year and we recall the traditions of our Jewish "cousins" in the faith.  Their first Passover meal involved standing erect in travel clothes and included a menu of bitter herbs -- but exactly which specific one (maror) is clouded in antiquity.  Modern Passover meals generally include horseradish, symbolizing the bitterness of enslavement in Egypt.  To this is added sweet romaine lettuce (bitter if allowed to stand too long before harvesting); lettuce symbolizes that the sojourn in Egypt started sweetly and ended bitterly in enslavement.
        In my youth, horseradish, one of the many brassicas, was our predominant herb.  The plant is perennial and even invasive under certain conditions; it requires sufficient cold weather to ensure plant dormancy, proper fertilizing (e.g., we used horse manure) to be productive, digging and prompt sauce preparation with vinegar; speed is sought for horseradish can lose its potency, for "mustard oil" or allyl isothiocyanate is unstable when exposed to air.  Promptness, liquid conditions, and refrigeration in sealed containers are keys to good effective horseradish.  Our Easter bitter herb use was not following Jewish tradition, for we used horseradish on country ham (not lamb).  For us, the hotter the horseradish the better. 
        When I prepare homegrown horseradish, I find the secret in preparing the herb (requiring only vinegar and a dash of salt as extra ingredients) is to keep the root under water except for the actual grinding operation.  Buyers, beware of commercial horseradish, for it can be highly diluted in order not to offend milder American tastes.  Was it Heinz who found horseradish diluted with turnips or other mild ingredients and started his business with making the pure and hot stuff for customers?  Even today, commercial horseradish comes in a variety of "degrees of heat."  One bottle of "Horseradish sauce" has the following ingredients: soybean oil, water, corn syrup, vinegar, egg yolks, modified corn starch, horseradish, artificial flavoring, and three other preserving ingredients.  Yes, a horseradish flavor survives.
        Selecting and preparing just so much horseradish is an art; it can be a tear-filled process and never fully accomplished without remembering the bitterness of life; often today's world starts out so sweetly in life's promises and then we are faced with the bitterness of reality.  For foods, take only as much as one can stand, and so it is not just the strength of the horseradish, but also the quantity added to the meal serving.  The secular use of horseradish goes far back in European tradition and we find Shakespeare talking about it under the name "Tewkesbury mustard," an old British term.  Today, the rich religious and secular culinary traditions concerning this humble herb are global.

          Prayer: Lord, help us to discover that bitterness is part of our lives, and that the culinary arts can enhance the manner in which we simultaneously accept our trials and joys of life.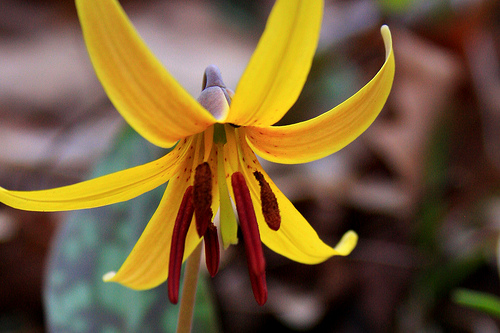 Yellow trout lily, Erythronium americanum.
(*photo credit)
April 8, 2021          Awaiting Global Warming 
        All winter in 2020 I awaited bringing out a snow shovel -- and never needed it.  Winters are generally warmer -- and so is the planet.  No one denies that we have warmer summers and some unusual weather in recent years, but the deniers say it has natural causes and not anthropogenic (human)-caused.  The battle seems to be between members within a broader scientific community over data and facts.  The book Merchants of Doubt by Naomi Oreskes and Erik Conway shows profound differences in interpretation in seven policy areas (cancer due to smoking, Strategic Defense Initiative, acid rain, upper atmosphere ozone depletion, environmental tobacco smoke, global warming, and DDT effects); commercial naysayers were at work spreading doubt about environmental claims.  The naysayers were "scientists" of the cold war era but not experts in their areas of denial.  In fact, these were hired of companies that were profiting from extending practices that should have been halted years before -- but profit-taking through postponing regulations.

          This naysaying on all of these mentioned environmental matters has the same effect, which is, demanding "balance" in these issues that have already been settled scientifically -- as though matters are unsettled.  The popular media has been persuaded that controversy continues to exist where the vast majority of the scientists in the area of expertise have a common consensus.  The profit-makers pretend to have other opinions and thus can call into doubt the probabilities always inherent in peer-reviewed scientific method.  A public that does not understand scientific methods immediately accepts that controversy exists and thus they are able to doubt what in almost certainty. 
        Global warming stands before us as a scientific fact.  Jesus tells us when we see red in the sky at certain times, we know that rain is coming.  If we can tell the weather, we can tell what is happening here and now.  These purveyors of doubt have been hired by a group of highly funded PACs and corporations for the explicit purpose of sowing doubt, and thus delay regulatory action that is utterly needed to take corrective measures.  In fact, deliberate efforts are being made to destroy the Environmental Protection Agency and other governmental regulatory agencies through making this environmental denying a partisan issue -- and this has grave consequences when it comes to irreversible global climate change.

          It is our duty through prudence to speak and to be quite confrontational about it.  Fossil fuels need no special privileges and must be reduces in scale ASAP.  Justice demands concerted action at a global collaborative scale.  If we are to reduce carbon dioxide emissions and the feedback effects that allow for the more dangerous release of methane in Arctic regions, then we must take all prudent steps in reducing the anthropogenic effects before us.
          Prayer: Lord, help us to see what is coming and to act as prudent people in taking steps to avert disaster and to promote renewable energy sources.
---
Adherence to Current Economics
        Of the three extremist positions being discussed in April, we take the easiest-remedied first.  This is because the quantitative differences in the inequality issue are not disputed and alternatives are easily suggested from successful examples in the past.  However, this confrontation does not have popular support in the biased news media and is subject to immense pressure from the status-quo-seeking billionaires, who are privileged; every effort is made by moneyed interests to continue this horrifying current inequality of resources.  Few designate billionaires as extremists.
          Inequality IS extremism.  The simple fact is that economic inequality exists that grows to an enormous proportion of far less than one percent of the world's population owning over half of the world's wealth -- and this concentration is growing.  Add to this the fact that the super-rich pay far less of their wealth than the rest: 99% of Americans pay 7.2% of total wealth each year in taxes, whereas the upper 1% pay 3.2% of their total wealth.  Fair?
          Globalization results in rapid transfer of funds across national boundaries; this is a catalyst to growth in inequality.  Some will say that there is no terrorism associated with the situation of wealth; untrue, for the terrorism comes for those who need (as essential) what the wealthy hold in their secluded accounts.  Terrorism certainly exists in a family that is unable to find the food needed to escape the hunger of food insecurity or the terror of homelessness. 
          Inequality threatens democracy.  Extremism exists when private individuals or their corporations have the power to acquire and retain immense resources needed to alleviate hunger and homelessness.  The wealthy exercise a discretion when they propagandize as "charity" a shrewd allotment of excessive resources in order to continue in power; their efforts are grossly undemocratic in the fullest and yet seen by a naive public as virtue.  The influence to retain this vast resource is due to legal regulations placed by legislators who are heavily influenced by the money of the wealthy in their own practice of successfully winning elections.  The continuation of this gaining and retaining of immense wealth is a direct threat to American democracy. 
      Inequality enhanced privatized power.  Privatizing has replaced national power in control of resources that belong to the Commons (see March essays).   On one end of a spectrum of private resources is the food, lodging and health access of lower income folks, while at the other extreme is that of the super-rich.  Actually, both extremes are not proper, but the power rests with one end to enforce conditions leading to this inequality.  The poor do not cause it except through their inaction.  We are well aware that the poor may help change conditions through taking what rightfully belongs to the Commons.  However, with fair taxes the same results can be obtained through non-violent means.
     Inequality fosters other extremes.  Herein is the reasoning that allows property rights to supersede the right to quality of life (e.g., access to health benefits and food security).  To allow the situation to continue becomes an abomination; failure to challenge this extremity, while considered the extremities of person or dogma, is purely hypocritical. Persistent inequality encourages others to champion their own undemocratic practices.
          Inequality seeks self-justification of privilege.  Tolerating this form of extremism is especially dangerous, for it justifies privilege that makes some citizens more equal than others.  It is an inherent abuse of the social system, for while some have much of the limited pie, others lack essentials.  Different from personal extremes is this social one, for when we tolerate such abuse of power, we are trampling on the solemn rights of everyone.  Thus, with this form of extremism we overlook the demand for fair taxes on the part of all.  The proportional low tax on the wealthy is an open invitation to their blatant abuse of power, chiefly in special financing the campaigns of legislative and administrative officials. 
      Inequality smothers political differences.  Many in both major political parties and beyond do not want to question the inequality of the current system.  To do so for them is to be "Communistic" or "Socialistic," with all the historic bias associated with these terms.  The threat of being branded holds citizens back when an easy solution has worked in the past and can today.  Overcoming the inequality can be done, as in the Second World War, through 94% fair taxes -- or even more taxes from the multi-billionaires.  The resources gained through taxes could be used for improvement of our national and regional infrastructure, and furnishing essentials to those definitely in need.

          Excess property versus right to life.  The rights of people in essential needs take precedence over the right to property.  Unfortunately, those with priorities of other rights over life, such as the reasoning for capital punishment, probably also overlook the position of severely limiting property rights.  An opposite extreme of NO private property rights need not be a counter measure to justify excessive property.  Even our founding father, the wise Ben Franklin, advocated property limits and was hence regarded as senile.

          Failure by citizens to address this basic and growing inequality weakens our democratic process; it invites other forms of negligence and abuse such as failure to curb climate change at this time.  Inequality is a primary form of extremism, even though it is felt most acutely by those who lack access to adequate health or proper food.  The presence of abundance that is not properly distributed calls to heaven for justice.  Globalization makes greater inequality possible; it also makes neglect of the shrunken global neighborhood a greater crime.  Yes, as both Pope Benedict XVI and Francis have said, globalization makes more of us neighbors but not necessarily brothers and sisters.  The global family demands more, and fair taxes is a non-violent proven means to bring a just redistribution.  Support it now!
---

Blossoms from peach tree in Kentucky orchard.
(*photo credit)
April 9, 2020         Consecrating Us to Serve
      We begin the three days (Triduum) before Easter Sunday in a somewhat non-traditional manner.  We will look at the spirit of each of these three days as a perfect time to assess the need for exclusive worship of our God and not of idols; we extend our sense of worship to a broader-based inclusiveness (by expanding the worshipping community to all believers in the world). 
        Passover meals were always a family affair, taken in the immediate confines of the homes of the Israelites and excluding all non-believers in the community.  In essence, this Passover meal of the Lord with his disciples followed the same pattern of a close knit community of believers.  All needed to be worthy to partake, and when Judas left the Last Supper his unworthiness became apparent.  He essentially cut himself off through his betrayal, and the rest began to understand their consecration to greater service.
        Holy Thursday was an event of momentary exclusiveness, of preparing those present for work that was to be done later.  The intimate meal was the framework through celebration of the monumental calling to bring all together as one people.  The Chosen people celebrated and still celebrate that calling, and yet it is not a call to remain exclusive, but rather to go forth and incorporate others into the work ahead.
        Holy Thursday contains a temporary exclusivity of a chosen few gathered together to celebrate a covenant promise and New Covenant institution.  Disciples were to carry on the ministry as priests of the New Law through a consecration handed down from Jesus to them. These followed in the tradition of the chosen ones -- like the Chosen People themselves who were called by God.  However, this exclusiveness is often misunderstood -- and some in the Christian community confused the issue of the inclusiveness of the result (an entire world), with the exclusiveness of a calling to be consecrated to help bring this about.  The exclusive vocational call to some is to be catalysts to greater universality ND inclusively.  It is not glory but work that is involved, namely reversing the Tower of Babel dispersal and coming to unity.
          One must concede momentary exclusivity (an intimate meal) for the sake of a greater inclusivity in the world around us.   It is not to remove oneself from community but to become an ever more effective agent of change.  What occurs is a consecration so that others may ultimately come together; thus the goal is the gathering of the dispersed into an ultimate inclusivity in the divine life to which we are called.  This is difficult work and so the symbolic act that Jesus performs at the Last Supper of washing the feet of his followers manifests the service demanded.  
          Prayer: Lord, teach us that we gather in small communities to pray and have communion, not as an act of withdrawal, but a prelude to going forth to others; help us spread the Good News so all can give praise to your Holy Name.

Reflections in a springtime stream.
(*photo credit)
April 10, 2020   Extending the Calvary Event to the World

          Today, Good Friday, is the most solemn day of the liturgical year.  A prevailing sadness is felt in the somberness of readings, songs, and liturgical actions.  Jesus Christ dies for us, and this Calvary event comes home to us in ways that non-believers can't understand.  Yes, this event may appear to non-believers as an utter defeat, a terrible cutting short of a very successful mission by Jesus to teach and heal.  However, there is more to God's mysterious plan.  The apparent "common criminal" dies in the most horrifying manner and is isolated from virtually all.  He is buried in haste before the Sabbath by a small band of followers and family -- not by the presence of the Palm Sunday crowds. 
          At first sight, Calvary is a solitude that becomes the ultimate ignominy of an execution -- a rare common criminal with no support system in place, and little comfort from the Palm Sunday crowd.  In other words, the world created a badge of dishonor that Jesus was willing to endure.  It seemed that for one brief moment hell had triumphed and God was absent.  However, in the emerging eyes of faith, Emmanuel or God IS with us.  At Calvary the divine plan of salvation is revealed.  The pride and attempts to be like God by Adam and Eve bears its bitter fruit.  However, at this very moment salvation comes through one person, Jesus Christ; in fact, the story really starts and does not end here.  A new dispensation and a New Covenant emerges.

          On January 12th, the Feast of the Baptism of the Lord, we said we must come to terms with what is exclusive and what is inclusive, for there are theological as well as political and economic issues involved.  God alone is exclusively One, and there are no other gods to be tolerated.  The Scriptures speak loud and clear; God demands exclusive worship and attention -- and with this solemn demand God directs the Israelite community to prepare the path -- to a common global worship.  The commons was broken at Babel into islands of groups worshiping material things and false gods -- and this division still exists to some degree.  Reclaiming the commons, a political and economic mandate, is part of the redemptive work ahead of us as we help give birth to a nascent global community.  Calvary calls out to us for radical renewal.
        Rather than let the Israelite community be a static faithful remnant, the process is extended.  Jesus' ministry seems to some to end abruptly, but to believers it is a beginning.  Amazingly, the Calvary event is now extended in space and time, and we are invited to enter in -- not in the glory of privilege, but through an invitation by the dying Jesus to suffer with all people in compassion and love.  We are invited to enter into the solitude of Jesus, suffering so that all might be saved.  We help in filling up what is wanting in the suffering of Christ.  A mystery of the inclusiveness of the divine plan is unfolding before our eyes.

          Prayer: Lord, teach us to join on the lonely hill of Calvary so we can help bring all suffering souls into the unity you desire.

Kentucky native edible herb, Cardamine douglassii, purple cress.
(*photo credit)
April 11, 2020   Being Empowered to Rise with the Lord
        After the liturgical roller-coaster of the last two days we pause to catch our breath.  We are gaining the strength to celebrate the upcoming Easter event.  In preparation, we take the tried and true spiritual advice of reviewing where we have come from.  The seemingly chosen aspects of the Holy Thursday event are simply to prepare us for a mission that is difficult, but needed to help save our threatened world.
        Let's return to what we said on January 12th.  The winding Babel tower twists the Divine Command, and this twisted image hangs over us still.  This man-made structure overshadows a divided world, with individuals seeking exclusive privileges rather than sharing the gifts of God with all.  Economic and political theories have been concocted to defend an exclusive privilege that really belongs to God alone.  These competing islands of self-interest have brought strife on family, community, tribal, national and global levels -- and they plague us still.  Jews, Christians, and Muslims have often misinterpreted the message; they have considered themselves as exclusively chosen for self-possessing privileges of fame, fortune, or power, or special honors. 
        Those misguided in the name of religion place an "inclusive" privilege as being apart from others, or mistakenly in idols that support their retention of certain privileges.  They dare not tell the truth that they can worship idols instead of the one God; their materialism includes an "exclusive" desire to put "all for me, and me for me."  They seek to justify large tracts of land in the control of billionaires; they forget there is a limited pie in this world, no matter how much they boast that others can make that pie big enough to justify their own selfishness.  The economic/ political world confronts the true nature of the Calvary/Resurrection event.  Jesus who dies for us and rises for us is a covenant of the people, the light of the nations, to open the eyes of the blind, to bring out prisoners from confinement, and from the dungeon, those who live in darkness (Isaiah 42:6-7).  The Lord's dying and rising now becomes an unfolding mystery, in which we enter through our baptism.
        Easter calls us to abandon the materialistic stance of the world and take on that of Jesus.  Our mission is to die with him and rise with him, something particularly individual in nature, but only so that we can enter a community of believers who help the Savior to save others.  We now understand the exclusive demand to worship one God alone; we now understand the inclusive calling given to all people, to become instruments to bring about this emerging unity, namely the "Kingdom of God."  Our divine leader goes ahead of us as light to all and Lord of all.  The mission given to us is to participate in the divine work of salvation.

          Prayer: Lord, help us to understand the continued divine mission to proclaim you as Lord of all, and allow us to be Easter people called to help bring about your glory.

Sanguinaria canadensis, bloodroot.
(*photo credit)
April 12, 2020  Announcing Easter Past, Future, and Present
        Today is a new day: Christ has risen; Christ will come again to usher us to eternal life; Christ comes now to all believers. 0 Our hearts are filled through faithful recall, through hopeful promise, and through present joy. 
          Faith in Easter past.  We are caught up in the excitement of Peter and John and Mary Magdalene, and through the years that excitement and enthusiasm means that we enter into the Easter event as fully as did those early disciples.  Easter faith is that continuation of an historic event, witnessed by some who passed on their testimony to us down through the ages as a sacred trust. 
Christ is now Lord of New Life -- a new title.
     Faith in Easter future.  We are swept into the excitement of Easter because it is more than a past sacred event; Easter announces a future for all who believe.  Down through the ages followers hope for the time when they will enter into the Resurrection event fully when ushered into eternal life -- a blessing that extends our mortal birth and the life we are living.  How precious is that life, and yet we anticipate our promised eternal life -- a rising in victory over death, and the awaited glory of a new dawn beyond the horizon of darkness and present troubles.  This event that is to come gives us courage, and also energizes us to face the present moment.
          Faith in Easter present.  Today, we celebrate the victory of Christ over death, his victory and ours as well.  We are invited into the divine family, and thus the graciousness of God extends that past event of his Resurrection into our eternal life; this is a joy that we can begin living that life here and now.  How do we respond to what has been given except through sharing this with others?  Namely, we share the event of the past and the promise of the future -- and both our faith and our hope become a joyful, loving, present moment.  We express that event and that promise through our enthusiasm for the risen Lord within us.  Each of us can help give new life to others; we forgive them in loving solidarity within our troubled human family.  We invite them to believe and to journey together towards an eternal horizon. 
          New life.  Within this atmosphere of forgiveness we are able to start again, to begin over in joy, to help bring about a new creation, to express a "Resurrection-Centered Spirituality."  We CAN heal our Earth; we CAN make life better for others; we CAN do better and be involved in the ongoing Easter event.  While being sensitive to the ongoing Calvary of wounded Earth and people, we are enabled by the power of the risen Lord.  Both a compassionate sensitivity and a powerful promise of ultimate victory energize us today.  Thus we can live the present Easter moment in its full.
          Prayer: Lord, make us Easter people; help us rise to the present moment and make Easter an event to heal our wounded world.

Reflection through a walk in the woods on Good Friday.
(*photo credit)
April 13, 2020   Reflecting on Time: Past, Future, and Present
        The Easter season opens us to expand our reflection on time from past glorious event (Christ's rising) to the eternity expected for our rising in hopeful glory to the present moment.  Shouldn't all time-related discussions be in the traditional sequence of past, present, and future?  Maybe it is an opportune moment to discuss the topic of the "philosophy" of time.  Easter is a "today" event, but embraces a past Christ happening and a future promise of resurrection of our bodies.  We look at the past to find a meaning as to where we are, then to the future as the promise of where we are heading; finally, we return to the present while weighing the future's significance in light of the past.  If we help fashion our future we must find our direction from the past, and thus we are more keenly aware of the present moment.  The promise becomes partly fulfilled insofar as a magnet pulls us to the future and a past energizes this magnetic power.  Yes, Easter makes our today.
        Doesn't the manner in which we announce the sequence create a straightjacket on our outlook?  The sequence of past, present, and future has a somewhat passive aspect to it.  We become the heirs of the past, live in the present, and prepare for the future.  There is the slavishness of trying to adopt an orchestral approach to time, as though we live shaped by a past and move on sullenly into the future.  Yes, there is a bias shown in my describing this approach, for I conceive of it as an example of "lite faith" -- a faith that finds some meaning in following the past in its precision, but it never allows us to become overly creative.  We know from Jesus' teaching that we must grow in a maturing faith.
        By placing the future immediately after the past we give it an existential value, insomuch as it gives us enthusiasm to be drawn forward.  The future in respect to the past is making the past meaningful; our history enters into the way we see ahead to what lies in our future, a future we help create through our enthusiasm -- the God within.  We are spiritually drawn to the future, and thus we find the magnetic pull as beyond us and yet within us.  By affirming the spirit of the past, we incorporate it, and this is the spirit that gives the promise of new life.  Our future is affirmed and directed through faithfulness to our past.
        A faithful acceptance of the past in its eternal potential allows us an eternal future.  If Easter is the fullness of God's lordship, then in Easter past comes an eternal future, and so that future stands next to the past in proper sequence.  In affirming past and future we live the present moment (that precious instant between past and future), when memory enters fully in the present moment.  Elders with reduced memory recognize the limited nature of their present moment and strive to make the best of it by looking ahead to the coming future.  Our fleeting present is a meaningful past seeking an achievable future.  But as our mortal future narrows, a grander eternal Easter gains prominence.
          Prayer: Lord, you came; you will come; you are here and now.

Peaceful scene in rural Kentucky.
(*photo credit)
April 14, 2020     Appreciating Roads for Their Blessings
     In April each year, road-building crews become active and we start dodging them as they patch winter potholes and repair guard rails; snow equipment has been put away until late autumn; workers are widening streets, constructing bridges and rest stops, and resurfacing areas damaged by road salt used during severe winter weather.  Well-maintained roads are needed to take us to distant places; they are the artifacts of politicians, engineers, and builders cooperating with the lay of the land -- Earth's terrain.  Our roads are needed for human travel and for commerce; they break the isolation that can bind people too tightly into their own communities.  Roads are thus liberating in many ways.

          Highways bring us back through history to those first master road-builders, the Romans.  The Empire's road system was a masterpiece in early engineering, and these have in some cases been used for centuries.  The bridges, types of pavement, drainage ditches, arched viaducts, and even rest areas were well ahead of their times and built to endure.  While most bulk commerce was cheaper by rivers and seas, still the good road network allowed for human travel and postal service.  However, even with superb construction techniques roads do deteriorate through lack of good government, constant vigilance and ongoing maintenance.
          Today, we take our roads for granted; we measure distances by time rather than mileage.  Drivers are often in a hurry and strive to shave minutes and seconds during routine trips.  However, modern roads invite higher speeds and in some cases tragic results.   With the snowy season behind us spring brings on added speed.  As a toddler I recall the Wood Lane, a mud road that bordered our farm and is now a two-lane highway.  We (Mama and a car full of youngsters) went to visit her aunt; the Model A Ford got stuck in the mud, and she had to walk to a neighbor farmer and get him to bring his horse team over to pull us out.  That was the story of the 1930s when many of our farm roads went from horse-use to that of motor traffic.  Hardened surfaces called for road-building projects that yielded a national Interstate network.  These roads liberate the isolated, and yet can isolate people unable to drive.
        I travel on a relatively good two-lane highway between my two parishes.  Local people travel rapidly on this familiar route, especially during morning and evening rush hours.  They travel at faster speeds when traffic cops are not looking.  On this road stretch I have seen several major accidents despite enforced safety belt regulations.  Even with good roads and driving practices, roadways are mixed blessings -- air pollution, consumption of petroleum, congestion, excessive mobility, and noise.  Skunks trying to cross even an infrequently used rural road risk their lives.  Likewise, roadways affect wildlife migration routes.  Nothing is perfect, and that includes highways and drivers.
          Prayer: Lord, help us travel safely and with respect for others especially pedestrians.

Blue phlox, Phlox divaricata.
(*photo credit)
April 15, 2020      Spreading Easter Blessings
        This is the time to sprinkle Easter Water on the gardens, fields, homes, pets, and all creation and creatures.  Easter for Christians is a most blessed time.  We believe that Christ rose from the grave in an unimaginable Resurrection event.  That is only a major component of the Good News for each of us.  We also believe that we will rise again bodily at the last day, and hopefully will be launched into eternal life. This is not deserving in any way but God's grace at work.  How do we make this immense gift known to our neighbor beyond verbal testimony? 
          Deeds and not mere words are the answer.  What we regard as new life can be affirmed by showing that some aspects of new life are possible in this world today.  We can become true Easter people by partly implemented in our world the new life of hope in a threatened and fragile world.  We do this in our affirmation made that this Earth can participate in the Resurrection by being renewed and made into a new Earth, one that can be in some way incorporated into the promised New Heaven and New Earth.
          Renewal is a form of resurrection and new life.  An economy that is stripped of the vast inequality of an excessive Capitalism is a hope for the good of all the people who are destitute and in need of better health and educational provisions along with those hundreds of millions in all parts of the world who are going to bed hungry tonight.  Renewal extends to all creation and beyond other human beings; furthermore it is more than a local community enterprise and a national policy; it is also part of a global crusade, an effort to incorporate all people of good will into a planetary effort to save our wounded Earth.
          Easter is more than a religious commemorative event among Christian believers; it opens possibilities of human greatness, but with eternal life ahead, and a fullness of promise here and now.  Don't let atheists or others convince you that they can be as caring and generous in this world as can believers.  Eternal promise gives a special flavor to all activities that those who see death as "the end" fail to envision.  It is the difference between a book of singular action and an indefinite book series.  Eternal life means a permanent "to be continued."

          A universal embrace accompanies those who await eternal life.  Their expectation is to be with others in the hereafter and to establish closer relations with those who struggle now in distant places.  We cannot afford to be idle for this is an opportune time to act for the good of all.  This changes Easter from being a special event in MY salvation to that of OUR salvation.  We have much to be grateful for, and this is the time to especially remember to spread Easter blessings.
          Prayer: May your Resurrection, Jesus, bring true greatness to our spiritual self and may your sacraments be the mirror wherein we may know that self.   St. Ephrem
---
Earth Day 51
        We are starting the second half century of Earth Days and wonder if more can be said.  Repeating some themes is proper along with a modified celebration of victories achieved over the past few decades.  Comparison of the 1960's toxic air pollution with today's is cause to celebrate; the same could be said to a lesser degree about blatant water pollution problems, though cleanup is still demanded from agricultural wastes and other sources.  Yes, some victories are worth remembering, but in recent years we have had other greater emerging environmental problems calling for curbing climate change.  Actually. 74% of Americans agree that this emerging problem, warrants immediate and drastic action, namely, controlling greenhouse gas emissions from fossil fuel use.
        We need concerted action by both experts, who see the urgency and can press for efficient renewable energy application, and all of us ordinary citizens.  Collaboration is the key to this work, and through participation we seek forgiveness for past mistakes, though a minority of our people fail to blame human causation for the crisis.  Our response to the crisis is concerted action that is not left to others as though we are excused from participative action.
        Citizen efforts must take several forms.  The first is an awareness that we are the cause of excessive greenhouse effects by overuse of fossil fuel and resulting CO2 emissions; these have raised global temperatures by almost one degree.  Another one-degree rise could cause catastrophic effects from melting ice sheets and glaciers, rising oceans, major wildfires, and increased severe weather conditions.  Actually, due to partisan politics, the number of those who think it is of natural and not human causation has increased percentagewise in our country in recent years due to misinformation.  Honest awareness is important, both to address fossil fuel addiction and inequality plaguing the U.S. and world.
        Actions that we must undertake are of two sorts: ordinary daily practices, especially in energy use; and our civic duties pertaining to the social health of the community.  The first is spoken about many times in our own and others environmental essays, ranging from recycling, less use of materials, curbing electronic device use, moderate heating and cooling of domestic dwelling and office space, less unnecessary travel, and engaging where possible in renewable energy applications.  Living more simply is needed.
        The second set of actions pertain to our civic duty of electing and monitoring officials, who will address the growing inequality that plagues our land and world.  We utterly need fair taxes so that the financial resources are available to maintain a crumbling infrastructure and for implementing a non-carbon economy.  The undue influence of the super-rich threatens our democratic system by their pressures on governmental administrators and legislators; citizens must see the connection between the social and physical environment.  We must demand fair taxes on all.
---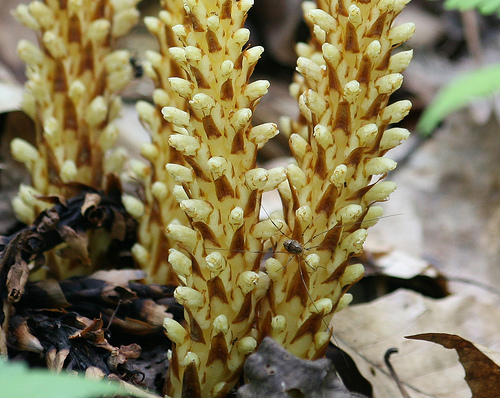 Squaw root, Conopholis americana.
(*photo credit)
April 16, 2021  Collaborating Globally in Times of Crisis
                           
        Our world has endured in the past few months a pandemic, a condition we all feared and one in which some suffered very much, or even died.  That it would come was well discussed in the past; that it is now a reality is another matter.  But even amid the many difficulties of which all readers are aware there can still be some benefits that the last ounce of optimism can call forth. 
        First, we knew the emerging conditions as they occurred rather rapidly at the beginning of 2020.  It started in Wuhan China and we were fairly kept abreast of what some Americans thought was a repressive regime.  The clarity of detail as to injuries and numbers of deaths were honestly reported to the best of our judgment.  This helped reduce the fear that our awareness was being subverted by false reporting.  We were conscious of the speed and effects of the coronavirus and that gave a little precious time for some sort of preparation.
        Second, we saw a pandemic that knew no boundaries and that soon went to Iran, South Korea and Italy and then on to other unfortunate lands.  The daily toll was recorded and thus allowed a response demanding materials and technical equipment as well as rapid research in seeking a vaccine by laboratories in various lands.  No one wanted to sequester results or become isolationist on the issue of global knowledge.  The World Health Organization (WHO) took a leading role and was accepted as leader by the community of nations.
        Third, methods of stemming the impact were adopted by certain concerned governmental agencies and freely borrowed and shared with those in other lands on a rapid communications basis.  Without the Internet, communications and detective methods would not have spread so rapidly as demanded with the growth-rate of the virus outreach.  The types of isolation of individuals to reduce infection along with cleaning agents was soon known throughout the world.  While the learning curve was steep it still was not perfect, and some broke the routine and did their own "thing."
        Lastly, a sense that collaboration on all aspects means it is for the betterment of all -- that we share a common neighborhood as brothers and sisters seems to develop more when critical conditions occur than when good things are possible.  The problem with the latter is that some in greed or selfishness would consider that another would be more fortunate and take advantage of an individual or group.  A competitive spirit can become destructive when limits are perceived.  Of course, some meanness raises its head in critical circumstances, but it can be exposed and contained in times of crisis through drastic methods.  The need for sharing information, materials and preventive activities is paramount -- and that is really a good that is often overlooked.  
          Prayer: Lord, teach us to care for others in bad times and good so that your love and mercy is known to everyone.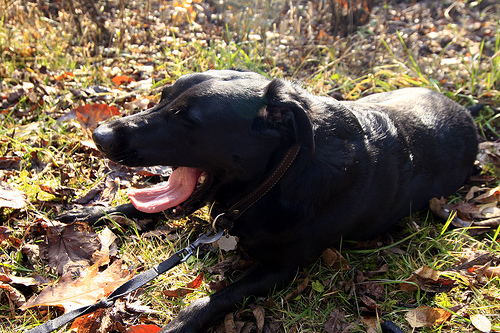 Taking a break from trail cleanup, Cumberland Gap National Historical Park.
(*photo credit)
April 17, 2021       Controlling Invasive Species
        Invasive species are a problem with any natural habit and, in places like our nearby Natural Bridge State Park, workers with volunteers wage a war to eradicate various invasive species such as kudzu.  Some environmental experts call invasive species the most serious environmental threat, but they may have to concede now to the climate change issue.  Species can move rapidly to new territory lacking natural control agents; modern land, sea and air vehicles exacerbate this invasive species problem.

        In an age of mobility and global commercial trade an imperfect understanding of spread of species, we have witnessed a host of bothersome invasions of unwanted plants (and animals): tree of heaven, bush honeysuckle, Russian olive, burning bush, Japanese barberry, Oriental bittersweet, crown vetch, Japanese honeysuckle, garlic mustard, and on and on.  "Wait," you may say, "I like this or that one -- the flower, the color, the smell, the verdant look of the invaded landscape."  However, the senses can be easily deceived if not accompanied by proper ecological understanding.
        No exotic species that is a potential invasive should be introduced until its growing habits and controls are fully understood.  Granted, many exotics are not invasive; however, commercialization needs to be regulated by federal and state agencies after environmental impacts are assessed.  Culprits include pet and feed stores, nurseries, and home supply centers.  Invasive plant species can crowd out native ones and even affect wildlife and beneficial insect populations.  Diversifying is not necessarily a good practice without proper controls -- and yet it is a goal of some self-styled "naturalists."  Sound ecology practices include:

1. Assembling a list of worrisome regional invasive species; it is true that some are naturalized and do not have the likelihood of spreading, but which ones are worth determining;
2. Selecting only native plant species in your growing areas or at least naturalized ones that are annuals and not in danger of spreading. This is especially pertinent for residents living near public forest and park areas;
3. Eradicating already existing invasive species such as kudzu or garlic mustard, even if you like having the invasives around for some invented practical reason;
4. Pressuring nurseries and domestic supply places to refrain from sales of invasive species and for regulatory agencies to enforce environmental protective measures generally already on the books;
5. Stopping stripped mine land reclamation using Russian olives that birds spread by eating and emitting seeds; and
6. Recruiting volunteers to assist in manual eradication of invasive species, especially in vacant urban areas, cemeteries and public parks and trail areas.

          Prayer: Lord, teach us to respect nature and be alert to the introduction of exotic species that may prove invasive.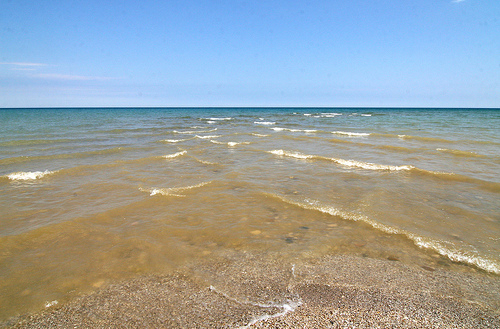 Waters of our beautiful planet.
(*photo credit)
April 18, 2021   Burning Hearts on Our Journey of Faith
        Did not our hearts burn within us as he talked to us on the road and explained the scriptures to us?    (Luke 24:32)
        The story in today's Gospel delves more deeply into the Easter mystery, for we see this as a many-faceted Scriptural story.  Too often we focus on a small number of passages (proof texts) to justify our manner of acting or to refute the practices of others with whom we disagree.  In fact, our journey of faith has many twists and turns and even unexpected episodes with which we must cope.  The word must penetrate our minds and hearts and allow us to see the focus of the entire work of redemption in our lives.
        Emmaus involves excitement: the excitement of the unexpected Resurrection event, and yet anticipated through the spirit of Old Testament.  Jesus walks with the disciples who are confused over the suffering Messiah, though this condition is plainly foretold by the prophets.  Today, the spiritually hungry are also somewhat confused, needing to listen and focus on the Word of God.  Being familiar with the Scriptural road map means we must pause and study directions we are privileged to observe, to learn from Scripture, and yet see this as more than an intellectual exercise.

        Integrity: The Emmaus road includes pulling away from the familiar so that we find something deeper.  The various Scripture texts need to be seen in an entirety just as viewing a single road route without a comprehensive view of the broader map is puzzling.  We need Scriptural integration and the one who helps us do this is Jesus himself.  Like disciples on the road to Emmaus, we walk in faith with heavy hearts seeking some form of companionship and direction.  On occasion, the stranger's understanding is far different from ours, for it includes a comprehensive understanding of the various passages of Holy Scripture and a clearer direction on where we are heading.  By extending hospitality to others we find Jesus.  By listening to him we allow our hearts to burn with a spiritual hunger that all possess but few acknowledge.  Amazingly this word is coupled in the episode itself with resting, breaking bread, and sharing with others upon returning to Jerusalem.

          Jesus as companion: Emmaus is our journey to liturgical service, for we follow the liturgy of word with that of the Eucharist, the presence of Jesus.  Eventually we take our message to others, but initially we need to listen and acquire skills and spiritual stamina to assist others on their journey -- realizing that they, in turn, help us.  Growth in faith is a gradual process of comings and goings, of coming to the Liturgy of the Word and Eucharist and then sharing our experience with others.  Emmaus is a joint journey; we designate this reflection in the singular (journey) because each individual's personal journey of faith involves companions.  We need constant companionship; Jesus always walks with us, even when others seem far distant.
          Prayer: Lord, help us to listen to the deeper Easter message.

(*photo credit)

April 19, 2021  Inviting Tourists to Kentucky's Natural Bridge

        The Kentucky Natural Bridge State Park that is located with my parish boundaries is a popular tourist site.  For years this is where I made my annual retreat until the camping conditions proved too difficult for a senior citizen.  Still I take visitors there, to climb to the natural bridge itself on some excellent trails, and to pick wine or fire berries in a small cemetery located within the Park boundaries (and I even buried someone there).  The park is attempting to keep itself pristine and free of exotic species and thus the eradication of wine berries, one of my favorites. 

        The rock formations are spectacular in these areas (see "Red River Gorge," April 15, 2016).  The rocks attract a steady returning groups of climbers who come throughout the year from distant places.  So do hikers who use well-maintained paths and trails to reach the crested Natural Bridge.  In fact, the immediate area has a second natural bridge called Sky Bridge, which is even more accessible to tourists by driving nearby and hiking to the top without an exerting walk.  Likewise, there are a variety of scenic lookouts with photographic opportunities as well.  

        The Natural Bridge State Park is meant for the whole family as an integral experience.  The park has superior lodging facilities besides excellent camping sites for vehicles and for primitive tenting, plentiful covered picnic grounds, well-known eating establishments, various well-constructed nature trails calling for various levels of hiking experience from mild to difficult, a popular swimming pool, a swinging bridge, a gift shop, and a chance to see wildlife on occasions.  Other facilities are supported in the vicinity; boating is possible on a river that is not too far away, as well as horseback riding.  All in all, there is fun for just about everyone desiring an outdoor experience.  A few miles away, the U.S. Forest Service maintains a well-designed Glade Interpretative Center that is an educational experience for all ages including informative interactive displays.

        We are blessed in having this site and state park; it is designated as the epicenter of eco-tourism in Kentucky.  With more aggressive promotion, this should even become more popular for both the athletically inclined and for sightseers, the number one tourist group.  Well-managed tourism is high quality experience that gives satisfaction to many visitors and employed workers alike, and is one of the more popular in Kentucky's highly-regarded state park system.  Blessings include rich scenic beauty much of the year, reasonable prices, good neighbors, few threatening wildlife, dedicated guides and police, and ample camping facilities along with good road access to the park.  It is generally not overcrowded, but reservations for lodging are needed for summer. 

          Prayer: Lord, help us to promote the sightseeing and outdoor experiences of natural and scenic areas of our country, and to do so with a sensitivity to retain the natural beauty of the selected sites.       

Mountaintop removal mine above homes in Pike Co., KY.
(*photo courtesy of .iLoveMountains.org, by Matt Wasson, Appalachian Voices)
April 20, 2021  Reviewing Mountaintop Removal and Its Costs
        Appalachia has some permanent scars due to the mischief of exploitation.  In the last century we have witnessed the phenomenon in coal-bearing portions of Appalachia of slicing off entire mountain tops to get at coal seams.  While coal is now being abandoned as a major fuel for electricity production, hopefully this horrible defacing of our beautiful mountains will soon cease.  Most people are familiar with fossil-fuel-emission problems associated with particulate and sulfur oxide pollution from coal-burning, along with carbon dioxide emissions and resulting "greenhouse effects."  However, mountaintops are gone forever.
          Environmental water problems: These result from dumping quantities of "overburden" or non-coal rock and soil in some nearby place to the mining operation, and that generally means burying streambeds that flow at the bottom of the mountain.  Water is polluted by this added material and diversion of runoff rainwater to other streams in the vicinity is a problem.  Legal opposition to mountaintop removal has focused highly on surface water problems.
          Community and economic problems: The loss of a neighborhood or a viewscape is not often regarded as of importance, but the cultural life of a given region may be at stake.  Losing a nearby mountain among people who treasure these as God's gifts (see our book Mountain Moments) must be regarded as disruptive of community.  From an economic standpoint, ruined landscape harms the tourist industry and dissuades retirees to return to their original home neighborhoods; both tourism and retiree communities are counterpoints to the economic argument of loss of surface mining jobs.  Loss of land beauty can result in corroding community worth, a deterioration of the quality of life in a given area.  Granted, this externality is hard to quantify in dollars; however, community cohesion is a reality that can be sociologically described, and is self-evident is cases where physical environment is damaged.
          Escaping methane: Coal mining accounts for 10% of methane release in the U.S. In deep mining, the safety of miners is at stake when the mine is not cleared of accumulating methane from the mining operation.  Explosions such as the Upper Big Branch Mine in West Virginia on April 5, 2010 that killed 29 (the worst U.S. mine disaster since 1970) result from methane accumulation.  However, while surface mining has better worker safety records, still escaping methane has about 25 times the greenhouse effect as does carbon dioxide (over a 100-year average) and an astounding 72 times (if averaged over a 20-year period).  In surface mining operations, methane dissipates and does not accumulate as in closed underground mines, but methane escapes nonetheless.  Critics have always been concerned because coal-mine escape gases have never met the same Clean Air Act standards demanded of coal-fired powerplants.
          Prayer: Lord, give us clarity to address current and former problems associated with environmental impacts of mining coal.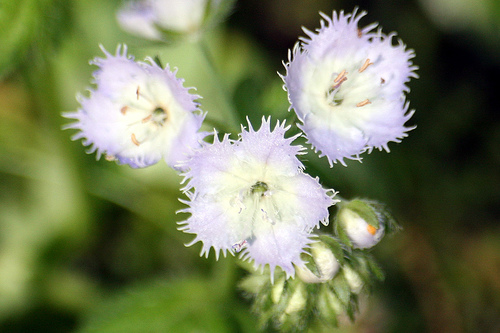 Phacelia purshii (Miami Mist) Hydrophyllaceae. Cedars of Lebanon State Park, TN.
(*photo credit)
April 21, 2021 RecallingApril Memories
        Today I can hardly recall what happened a week ago unless I check my ever-present daybook.  When I go out, I take precautions: I used to have to check whether the fly was open and shoes tied; now I check whether I have on trousers and shoes.  Such are the concerns of aging.  However, some of us are blessed with the clarity of past memories and treasure these as passing gifts even when frayed and faded with time.  Some even regard forgetting to be a benefit.
April Memories
        What month of the past has more vivid memories?
           Twinkling Christmas lights or new-fallen snow?
             Or summer steady heat or autumn colorful leaves?
           What about April's scenes unfolding in fits and heaves?
        April is the month of tulips and daffodils,
            of carpets of yellow dandelions
                in close-cropped pasturelands,
            of multicolored wildflowers in happy clans.
        Spring brings the hope of an eternal Easter,
             of sprinkling Easter water on the fields,
               of spiritual empowerment to our mirth,
             and springtime cheer awaiting summers's birth.
           April brings on warm welcome showers
          soaking newly plowed garden soil
            and gives the produce's early stroke
          with rosy radishes and sprouting poke.
        April ushers in the strengthening sun
           that reddened unprotected arms and necks,
          giving joggers sweat-soaked chins,
            and aching feet, and skinned up shins.
        April's memories hold a present tense,
            since past emotions stick to the bones
             and seem to almost eternally reign
            to produce the pleasant thoughts recast again.
        True, past memories are unconfined to certain times,
             but in reality, on closer thought
               spill forth when sought to be of comfort,
             and left forgotten when a disturbing sort.
          April may become a favorite month
               with its faded memories of past events,
             with the great outdoors inviting once again
              and a bare-foot season raring to begin.
          Prayer: Thank you, Lord, for giving an aging life a balm well worth comfort in fading memory and rising eternal hope.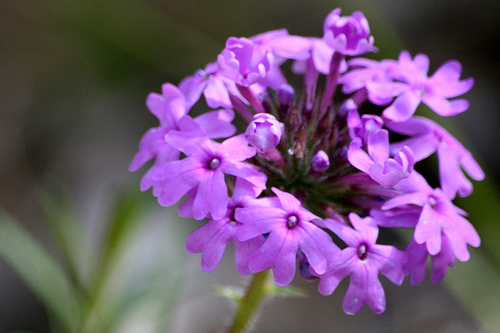 Rose Vervain, Verbena canadensis.
(*photo credit)
April 22, 2021  Promoting Earth Day and Easter Empowerment

        Earth Day is so important that some suggest extending it to "Earth Year," but special days afford special and needed emphasis.  So, an Earth Day has been celebrated (or better) designated some fifty-one times since 1970, with each embracing a deeper call to save our troubled planet.  Observing the day does not mean people appreciate the demands that are being made on all of us to respect this fragile planet, which could be threatened by our misdeeds.
         Earth Day harkens to an urgency, a window of opportunity to take corrective action that we are called to do.  After the effects of a recent pandemic, we have become aware that the entire world can be harmed and not just selected nations or communities.  We have noted in these troubled times that the amount of greenhouse gases emitted by use of fossil fuels can be decreased through lessening of economic activity, as well as from replacement by renewable energy sources.  Our global efforts can produce positive results if we work in a just and neighborly fashion.  Will this replacement come fast enough to ward off a major catastrophe?
        Our environmental awareness certainly has deepened since the first Earth Day, which was astoundingly celebrated in over 10,000 educational institutions.  In 1970, people were becoming aware of the effects of DDT and other pollutants of land, sea, and air, and how pollutants affected both human and animal and plant life.  In these early times agencies were set up and regulations were drawn up to handle the pollutants.  Over time, attention shifted from negative (pollution) effects to development of alternative less polluting practices and positive environmentalism.  The onus to stop pollution has never been fully achieved in many areas such as low plastic recycling, congestion and noise pollution, controls on use of consumer products, and continued automotive inefficiencies.  In recent years, Earth Days have been times to focus on our inherent addictiveness that cannot be answered by tweaking the system.  We must change priorities and our manner of acting; we must grow in a conservationist mentality.

        In this broader view, every day must become an Earth Day, because the life-threatening troubles are so grave.  We need to consider ourselves as addicts for more air-conditioning, electronic devices and processed foods, except the numbers engaging in these practices have grown in the hundreds of millions in recent years.  The clear call is that we turn and trust in God, for we remain powerless without divine assistance.  We can only become empowered through faith in the Resurrection of Jesus and the power of his lordship.  We must acknowledge that God is in charge.  The Lord has come among us; we have joined into the saving action of Christ in the process of healing our wounded Earth.
          Prayer: Lord, give us the gift to see the power you place within us in the empowerment of the Holy Spirit, and the enthusiasm to carry this forth to an addicted world in need of conversion and renewal of life.