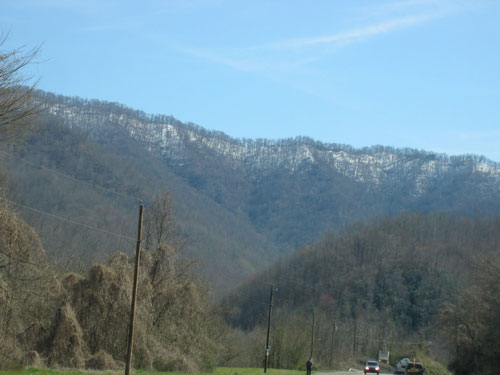 Snowy scene along a rural road in Harlan Co., KY.
(*photo credit)
December 1, 2019   When Do We Wait and When Not Wait? 
     These will hammer their swords into ploughshares, their spears into sickles.   (Isaiah 2:4)

      We attempt to wait patiently in many places -- a doctor's office, an airport, a food line, a bureaucrat's office, or at home waiting for a young soldier's return from a war zone.  Waiting for what is promised has a certain spiritual value as is evidenced in the many words of Scriptures.  If you are like me and impatient, waiting is a terrible experience.  In fact, as I wait I mull over the ambivalence in the act itself: are there times when waiting is best and we can do little else?  Are there times when we wait and enhance a status quo that should be actively abandoned?  Do we await a New Heaven and a New Earth -- and ought we to hasten it?

      Waiting could be interpreted as being dutifully contented in the present state of world affairs, or it could mean far more -- a holy discontent with these affairs and our own inaction.  Yes, it takes patience to tolerate the imperfections of our own unsuccessful efforts.  Patience involves realizing that we must improve our upcoming performances in a more orderly fashion.  Patience is not sitting, but acting with deliberation and openness to improve.  "If the prize is big enough, it is worth waiting for" becomes "...it is worth fighting for."  Waiting becomes a preparation for the coming of the one expected, putting in order and not messing up the place.  We hasten the coming of the Lord, and do so through godly conduct (I Thessalonians 3:123-4:2).
      You must wake up now; our salvation is ever nearer than when we were converted (Romans 13:11).  Being watchful and waiting require keener observers.  The truth is, watchful waiting involves a little of all -- not expecting specific things as rewards, not being so overly taken up with activity that we fail to reflect, and being busy but not too busy at this time.  Jesus calls us to be vigilant at all times and to discover opportunities to help build a New Heaven and New Earth.  The time is short and the urgency due to a threatening climate change condition hangs over us.  We learn from geology that our Earth is four billion years old, and that in geological time the human race has appeared in the last few seconds of time.  The grand act of human salvation has occurred in the final second of the Earth's existence -- truly the end of time.
     Be vigilant at all times.  The gospel writer (Matt. 24:37-44) tells us to be always alert.  We do not know the day or hour, and so vigilance is also before the Christian.  We need to be alert, and to encourage others to this state of readiness.  Jesus is our salvation; he leads the way, and he invites us to be not mere bystanders but active participants in making a New Heaven and New Earth.  Our weariness makes us prone to fall asleep, but with God's grace, we can stay on guard and be greeters of the coming age.
          Prayer: Lord, keep us alert and with prayerful expectancy, and allow us to foster patience in our vigilance.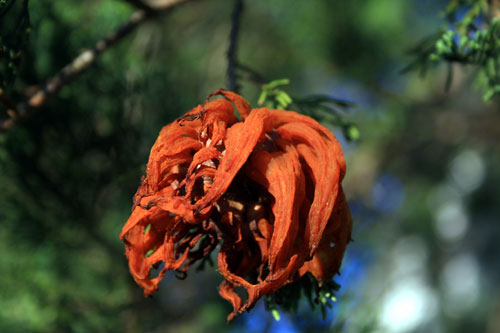 Cedar apple-rust, Gymnosporangium juniperi-virginianae.
(*photo credit)
December 2, 2019   Sustainability: An Ambiguous Concept   
        I rarely use the word "sustainability," because it has a variety of meanings depending on one's individual political and theological stances.  Some of us mean a world that will sustain itself over a period of time into the future; for others, this may mean the present unchallenged politico-economic system that is sustainable or that is enduring into a foreseeable future.
        Repeating what I say in Reclaiming the Commons, I note that those who regard "sustainability" in a current condition either mean sustaining a status quo or tweaking a dysfunctional system so that an adjusted status quo will flourish.  However, instead of trying to modify non-sustainable systems, we must initiate a new and socially just sustainable approach.  To paraphrase Abraham Lincoln, we cannot continue to have a world of haves and have-nots.  If such continues, it is a direct road to moral decay and financial bankruptcy.  The socio-economic system must be changed to something more sustainable -- meaning life-giving.  Authentic Prophets say, "What happens, unless," not "what will surely happen."
        True sustainability will demand that multi-trillion-dollar- fortunes now sequestered in banks and tax havens be made public and taxed.  The vast wealth that belongs to ALL the people must be freed for employing countless hordes of the under- and unemployed for the construction of adequate housing, primary schools, health clinics and rural roads, for furnishing fertilizers for food crops, for establishing agricultural marketing infrastructure in poor countries, and for returning health workers to their native lands.  Some of the collected taxes from people making ungodly salaries must be redistributed for decent wages for literacy trainers, domestic caregivers, construction workers, and others doing meaningful work.  Banking institutions too big to fail are a threat, and must be downsized and allowed to fail.  The corporate "person" must be seen as a figment of the imagination.  And misbehaving corporations must in some cases be sentenced to die.

      Sustainability for this threatened planet means effecting the Paris Climate Change Agreement and involving our entire nation in to the struggle.  Without profound change the act of sustaining is merely wishful thinking.  It takes away from valuable time needed to truly reclaim the Commons for the benefit of ALL.  Retaining the present mode of thinking will prove disastrous and that is why this is a fruitful subject for political activism in the upcoming year with its major elections.  It must be the road to genuine security that is not being met by the 1.5-trillion-dollar world defense system, half the costs of which are crippling the United States and sending us still deeper into a debt that will soon be virtually impossible to repay.  We are called to champion an authentic sustainability that means to improve and maintain a higher quality of live over the long run. 
          Prayer: Lord, teach us that true sustainability and freedom from moral and financial bankruptcy must go hand-in-hand.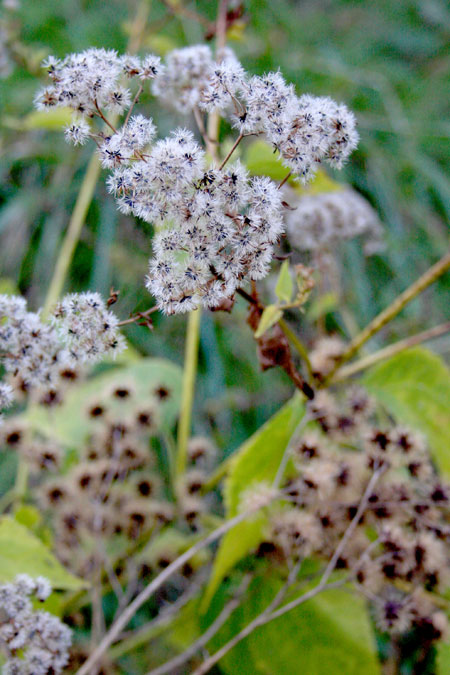 Remnants of white snakeroot, Ageratina altissima.
(*photo credit)
December 3, 2019  Communications: The Overlooked Commons  
        This is the day we recall that St. Francis Xavier, the great missionary, looked out from a lonely isle off the coast of China and, in contemplating the vastness of the field before him, passed on to eternal life -- a relatively young man though already burnt out with zeal and desire to continue to serve the Lord.
        Sharing comes through communicating with others, whether that act includes friends, neighbors, shut-ins, prisoners, and the totally neglected.  Sharing through a predominant language should be encouraged on all levels within social media, provided we do not inflict hardships on anyone such as slow learners.  Often migrants are literate, but do not know the predominant language.  The ideal is to retain native language skills while becoming fluent in the predominant language -- a challenge for those with limited skills. 
        Many people seek to hide their limited reading and writing abilities.  Literacy campaigns in which we may choose to participate, often require extensive tutorial resources that can include the services of schools, churches and civic organizations as well as retirees willing to work at one-on-one tutorial levels.  Literacy frees the reader to venture into vast information areas and thus to become a resource to the entire community.  Literacy programs using educational films and tools could promote general knowledge pertaining to national expectations, cultural habits, neighborly relations, and ordinary business operations.  Internet is a special manifestation of the Communications Commons, now so well facilitated through cell phones and more mobile computing electronic devices. 
        Good effects.  This very Internet and the social media must remain free and open for use by all people -- for the freedom to publish and spread the word has revolutionized the way we act as a global neighborhood.  However, personal data must be secured through governmental regulation and not private control.  The ability of a world to connect socially with others breaks the curse of isolation; the social media access allows lower-cost exchange at almost an instant with people in other parts of the world.  Where net neutrality exists small business can thrive and markets can become more accessible.  Information is far more easily accessible. 
          Bad effects.  Efforts are constantly being made both by governments and greedy profiteers seeking to use and profit from personal data obtained on the social media. Such social contact also opens the risk of national oppression and propaganda for autocratic purposes.  Uncontrolled social media use can result in excessive interacting, when other practices are demanded such as ordinary interpersonal face-to-face contact.  Pornography can be disseminated in an unprotected world; the good names of individuals can be harmed by defamation of character; ransomware can emerge.          
          Prayer: Lord, help us to pray meaningfully and to speak in a similar fashion to all through the social media.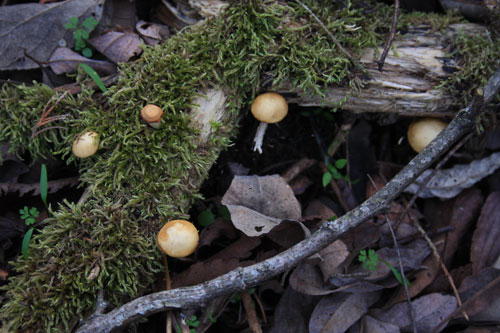 Mushroom patch appears after December rains.
(*photo credit)
December 4, 2019    Artificial vs. Natural Christmas Decorations
        A general rule is that live vegetation is more liked than artificial greenery.  However, a second rule is that some decoration of whatever variety is generally better than little or no decoration at all.  Tell it through flowers means freshly-cut bouquets that are more scented and aesthetically pleasing than artificial ones.  The contrast between a European cemetery where live beds of flowers are prominent and a graveyard with artificial bunches of flowers is telling -- but the latter has far greater beauty than the forsaken burial sites that can occur in our countryside.  Artificial flowers for patients and celebrants of anniversaries have a value and longer lasting potential -- but the real flowers with scents mean so very much.  Need we say more? 

      Holiday decorations are those personal choices that crop up every year.  Real holly and mistletoe are expensive and hard to acquire in some places.  In the era of the Great Depression our family devoted one annual Sunday afternoon to the selection of a "cedar" sapling for the holidays (see start of month "Ode to Juniper,") and to this day the smell of cedar brings back a warm feeling of Christmas cheer in a loving familial way.  Nevertheless, elders certainly may choose artificial decorations that they can pull out each year without buying or gathering fresh greenery. 
        Live trees are certainly holiday treats that can be more deeply appreciated; all family members learn to respect natural plants when live trees and greenery is abundant within the living space.  Furthermore, the business of growing these can be green application of ecological consumer practice and cultivation.  Live trees are pleasing to behold and to smell and truly enliven interior space.  Utilizing life plants involves selecting, purchasing, and decorating -- all are part of a ritual that gives meaning to the event celebrated.  Greenness can be enhanced, if the tree is rooted, and then planted in greenspace in the yard or field.  A modified green practice is to recycle trees by chipping them into wood- wastes for use around shrubs and in cultivated or walk areas, or to be left as abounding wildlife protection. 
        Having said this, we note that artificial decorations can be safer as well as less costly if recycled.  A dried-out tree or vegetation can be a fire hazard but, by keeping the plants moist, care can be taken to ensure that nothing tragic happens.  The safety of artificial lights contrasts with the lit candles of yesteryear, whether these were implanted in holly wreathes or Christmas evergreens or heavens forbid in a young maiden's hair (on December 13th, St. Lucy's Day).  Statistics do not exist for the damages done in those less safety-conscious times, but enough fires were reported in history to surmise that fire prevention was never perfectly practiced.  Artificial lighting should be tastefully moderate in number and involve use of energy-efficient bulbs.
          Prayer: Lord, help us to choose the things needed to enhance celebration but with safety, beauty and cost in mind.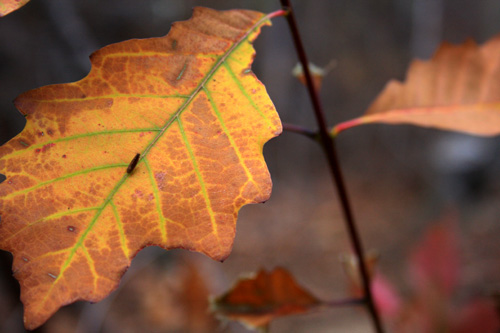 Leaves of young oak, late Autumn color.
(*photo credit)
December 5, 2019         Return Christ to "Xmas"
        Therefore, I will praise you among the Gentiles and sing praise to your name.   (Romans 15:9)
      "The reason for the season" is heard and seen in Christian literature.  Some dislike the use of an "X" with reference to Christ or Christmas even though this is the symbol of the 22nd letter of the Greek alphabet named "chi;" this is the first letter of Christus -- and has been used symbolically for Christ for centuries.  However, unknowing Christians today may regard the use as an attempt to remove Christ from Christmas.  In my own shorthand I have long used "Xt" for Christ and "Xmas" for Christmas.
        The battle often features materialistic commercial interests against the attempts by religious adherents of the Christmas event.  Few recall that one-hundred and sixty years ago in Puritan New England, Catholics who wanted to observe Christmas were not permitted to take the day off -- shades of modern 24-7 stores and their overworked and never-free salespeople; these do not want to jeopardize their work by seeking to attend Sunday services.
        Why is this battle over "Christ" so important?  It is not to be a triumphal attack on other religions or even on the more celebrating and the less celebrating portions of the Christian community.  Rather this shows the secularizing condition in modern America that many believers find difficult to recognize and acknowledge.  However, one can still answer "Happy Holiday" with "Merry Christmas."  Note that the commercial folks still enjoy having Christmas celebrated by a sizeable portion of the population.  For believers, Christ comes with Good News; the saving power of God extends to all people in the world. 
        If we see this event in its fullness, believers affirm that it is God's free hand that enters into human history in a very special way and prepares us for a life of holiness and responsibility for our communal welfare.  Our personal good and the Common Good are so deeply intertwined; true happiness is to share here on Earth in a community.  This is even before an eternal heavenly bliss is to be established as a Kingdom of peace, love and happiness.  In part this kingdom is anticipated as established each of our hearts.
        A worshipping community with peace and good will can establish the Kingdom of God in a surrounding world of hostility and oppression.  Furthermore, this growing sense of communal spiritual empowerment, this kingdom of love and peace, can extend through true evangelism to a wider world.  With efforts albeit limited and imperfect we can begin to address the injustices that exist among various people on this Earth -- the inequality of wealth, the lack of food, housing and other resources.  We can confront the global climate change problem with courage.
          Prayer: Lord, give us the energy to make this a meaningful season wherein Christ's coming is deeply appreciated by all.
---
Recommended Writings for Friends
         For many of us this is a busy season, and any suggested gifts may prove helpful.  We prefer to showcase examples of gifts that are not purchased, but hand-crafted or anticipated services to be rendered to or for the recipient.  However, when those who are to receive our gifts are readers, it is noteworthy to recommend a few good books to both read and pass on as gifts to others.
          Social justice: Barracoon: The Story of the Last "Black Cargo," by Zora Neale Hurston (HarperCollins, 2018) was written and completed about nine decades ago, but left unpublished until recently.  It is a gripping eye-opener, and made me realize that the last vestiges of latent racism can be purged upon reading about Hurston's oral history of Kossula Oluale.  He was a captured West African who was brought to this country illegally immediately before the Civil War on a dare by some mercenary Southern plantation owners.  Kossula was the last living slave ship "cargo" in the 1920s; he was willing to tell his ventures in life with a vivid story-telling gift.  This very rare episode cannot help but grip readers, for no other such account by the 12 million New World-bound slave victims is recorded using their own words.

         Kossula's simple story touches the heart because he is direct and honest, and yet never descends to paralyzing anger; his positive efforts at making the best of bad situations (capture, sea voyage, slave labor and emancipation problems along with family losses) are deeply impressive.  He admits over and over to being a lonely man, who missed his African home and later departed children who were lost through tragic situations.  He is so easy to identify with, and that makes him a close brother to every reader.  I strongly suggest sharing this experience with others.  Let the gates of Barracoon (a stockade for lodging the enslaved) open up for each of us and help erase any trace of residual racism.

         Political action:On Tyranny: Twenty Lessons from the Twentieth Century, by Timothy Snyder (Tim Duggan Books, 2017) is a valuable tool for evaluating the upcoming presidential election.  I found the book extremely down-to-earth, mercifully short (126 pp.), and yet full of good examples from the 20th century.  I concur with The New York Times that said "Mr. Snyder is a rising public intellectual unafraid to make bold connections between past and present."  Many of us prefer to take our democratic way of life for granted; we are somewhat shocked to find that we do not differ in America today from the opinions and political stances of many Germans in the pre-Hitler era.
          Some of the twenty suggestions seem to be obvious, "Investigate," some startling but true, "Be wary of paramilitaries," some seemingly unnecessary at first glance, "Make eye contact and small talk," and some deserving of deeper thought, "Take responsibility for the face of the world."  I believe this tiny book is deserving of a slow read with meaningful pauses to let the lessons sink in; then let's ask ourselves whether this possibility of tyranny could apply to our country today.  Perhaps even a second reading would be helpful for our confused voters in the upcoming 2020 presidential election. 
          Art and Architecture: Stonehenge Complete, 4th Edition by Christopher Chippindale (Thames & Hudson, 2012) takes up the total historical reactions to that mystifying southern English monument: how did a primitive people raise those 60-ton, 25-foot long blocks of tough stone columns and then place equally heavy lintels on top of them?  I was and am at a loss about its construction.  The book's 286 illustrations (with 13 in spectacular color) add to the enjoyment of this ancient marvel: Stonehenge and its surrounding landscape.
          It was interesting to use just how much the nature and expressions of curiosity about Stonehenge by visitors differed down through the ages.  For centuries many were convinced that ignorant ancient Britons were incapable of such design and construction.  The only disturbing portion of the entire narrative was how calloused the early tourists were to their supposed scientific interests and chipping away to acquire souvenirs.  Would I have been one of them when no one was looking?  Again, I recommend this rather non-recent but well assembled and produced book, for we need artistic balance and variety in order to stay sane today.
          A simple recent poetic creation:
                         Salvador 
        Mercury speels, sunbeams glare, fried air within,
dare one who says "our ways have done us in."
Human power spoiling for profit greed
Change that only wealth can plead and breed,
Simmering heat and ever deeper freeze,
Sight of a swelling tide and rising seas;
Coral's own fading brilliance cries in need.

         The planet's finest creatures linger still:
Tuffed-earred lynx, hounded wolf pack,
blue-winged teal;
Each challenged by unseasonal days and ways,
not fathoming escape amid a crazed daze
of rangling clinging relentless attack.
        What do we say?  How do we deny what's done?
Misdeed confound, but grace the more abound,
Yes, we bleed and take no further heed
confused, disjointed, avoiding every lead,
In incredible speed global degrees arise
into a stark real catastrophic size.
                                                      - AF 2019
---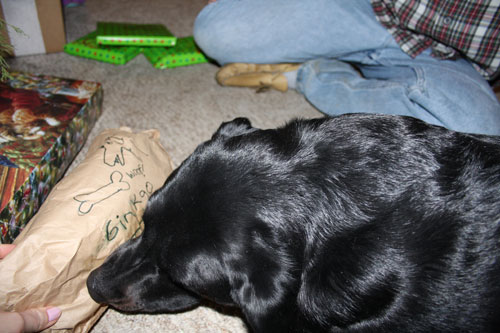 Pets receiving a small gift at Christmas.
(*photo credit)
December 6, 2019         Gift-Giving and St. Nicholas
        Much like St. Valentine, St. Nicholas, a generous fourth century A.D. bishop of Myra in Lydia, is popular in our culture and yet his real life is hardly known.  In some parts of Europe, this day is an opportunity to give children gifts.  This is rarely practiced in this country, for Christmas Eve or Day is the gift-giving time.  Still it is time to consider a few gift-giving hints, some of which are repeated from year to year.
        * Spend some time going over old records or memories for those who are eligible for some gift during the upcoming season.
        * Give from the heart in such a way that the heart is felt in both the act of giving and the gift content.  When it takes an extra effort, others appreciate it all the more.  However, part of "heart" is that we do not expect thanks and a gift in return.
        * Give some gifts to people who cannot possibly return more than a look of recognition or even less -- especially to the severely mentally challenged.  Quite often the normal caregivers are weighed down with work and overlook the extra attention that the outside gift-giver can bring. 
        * When recipients are in full use of their faculties, a pure gratuity could be asked by us.  This would be in the form of a spiritual effort such as a prayer.  It is important that the receiving person has the opportunity to communicate in a meaningful manner.  If this is not asked, recipients can take gifts for granted -- and thus a false sense of expected charity is fostered.
        *  Delivery ways can be important whether in the form of a face-to-face visit and presentation or a personal note that accompanies the gift.  Often the manner of presentation means as much to the one receiving the gift as the gift itself.
        *  Give something that the giver regards as precious.  It removes our own sense of possessiveness when God gives so much to us.  Persuading a budding materialist to part with a favorite toy or keepsake is a great victory.  The recipient will possibly appreciate that this means so much to be shared by the giver.
        *  Encourage others to give also during this season of peace and love.  A major gift that some will not immediately understand is reconciling divided parties with each other at this time.
        * Just breaking into the loneliness of others is important as well.  Think seriously about appropriate gifts.  If someone suffers from overweight, do not burden that person with sugary delights that would better fit a super-active youngster who burns up calories quite rapidly; perhaps a non-edible is more proper.
          Prayer: Lord, teach us to give and not to count the cost in time and effort.  Help us see that spiritual gifts are appreciated.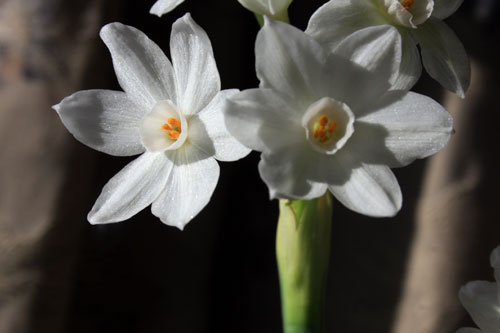 Potted paperwhites emerge for holiday delight.
(*photo credit)
December 7, 2019    Energy Efficiency as the New Frontier
     Once I was asked the question at an energy ethics consultation -- if solar energy is so easy to obtain, are we not able to use as much as we want?  The "want" implies a rather scary overuse mentality.  We tend to forget that supplying wants requires other resources for fabricating and maintaining the less environmentally costly solar devices.  However, if left unasked, such questions go unanswered.  One of the weaknesses of a consumer culture is that it devalues the effects of using less -- for more is always regarded as better.  Thus to conserve rather than to use is hard to fathom, even though any serious reflection in this energy-conscious age would say otherwise.  This was the theme of my The Contrasumers: A Citizens Guide to Resource Conservation 47 years ago.
        A new generation of compact fluorescent lights (CFLs) use about one-third or less the energy used by traditional incandescent bulbs; this has now given way to an even more energy efficient generations of LEDs, more costly to install but saving far more energy in the longer-life fixture.  The U.S. Department of Energy reports that over the next two decades $120 billion in energy costs could be saved by adopting LEDs (light-emitting diodes).  LEDs are on track to capture a major portion of commercial lighting market.
        Energy efficiency at all levels is a win-win situation and well worth championing at this critical time for many reasons:
* Fewer powerplants need to be built and the investments can be diverted to adequate housing, public infrastructure enhancement, and food crop production;
* Human health can be improved through less pollution such as ozone and particulates resulting from fossil fuel utilization. Since the beginning of the industrial revolutions tens of thousands of lives have been shortened by increased burning of fossil fuels;
* Climate change curbs and removal of polluting fossil fuels are critical global practices, and yet most likely not easily doable; this is especially true given the growing consumer demands throughout the world for air conditioners, private automobiles, electronic devices and larger dwelling space;

* Consumer economics is a practical factor that is all too often overlooked by those seeking to have conveniences like those of one's neighbors; less fuel of every sort means lower costs;    
 * An entirely new philosophy of life that replaces an economy based on consumption of goods should be championed.  A conservation-based economy would then attend to deeper issues of community-sharing and building up a world's commons where there is not the privileged few wealthy and the multitudes of destitute.
          Prayer: Lord teach us to value the power of being efficient in what we do in energy-related and other lifestyle areas.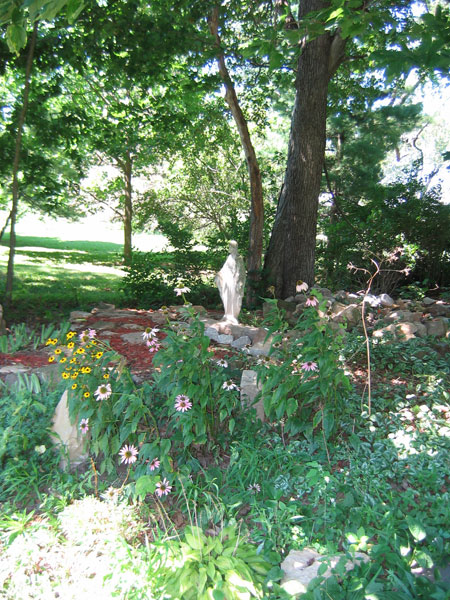 Mary in the garden. Historic Cane Ridge Meeting House. Paris, KY.
(*photo credit)
December 8, 2019      Mary: Pure Transparency
              May it be done to me according to your word.  (Luke 1:37)
        To proclaim a monumental and Earth-shaking "yes" demands a special person and, when this voicing is done in a simple setting, it is all the more telling when pure transparency is present.  Any fault will mar the effectiveness of the proclamation, for it was in the recesses of a distant past that our ancestors uttered a "no" that resonate down through future generations. 
        We were all prepared in the minds of God for our calling -- and each has a unique calling to serve the Divine Majesty.  As St. Paul says, we were chosen from before the foundation of the world (Ephesians 1:3-6, 11-12)) to be holy and without blemish before God.  For it was in God that we were all chosen, destined in accord with the purpose of the One who accomplishes all things according to the intention of the divine will.  So all of us exist for the praise of the divine glory, we who first hoped in Christ.
       Mary was certainly called to be the first to hope in and with Jesus Christ, and such an "in and with" demanded a transparency, for a blemish of any sort would distort the utter hope.  For many of us, the "yes" of our choices contains the taints of a long-past uttered "no" in which the very genes of dissent still reside.  Like all of us, Mary's calling was from all eternity; but hers was the unique calling.  Mary's transparency in addressing this call had to be perfect, otherwise the calling would have been tarnished by this imperfect world.  The uniqueness of the word called and deed performed demanded a unique recipient of the call.  Transparent word/deed means capable of being seen through and heard distinctly.  Mary was the bearer of the Light of the World and thus a spiritual transparency was in order.  Any bit of opacity would have dulled that light; God's intentions were that the Messiah was to be seen and heard clearly.  Mary was first to bear the light/Word, and John was prepared to present Christ to an awaiting community.  For each the call was truly unique, but can we say the same about ours?

My birthplace, Mason County, Kentucky, is known the world over for "transparent puddings," put in the plural because there is a surprising variety of recipes listed with plenty of eggs, sugar, butter, Karo syrup, a little flour, and a dash of vanilla in some cases.   My mother made her unique plum pudding based on a modified recipe -- something that added flavor, not blemish.  Mary
advanced in her calling with maturation and thus added to the uniqueness of her total call.  She heard the Word in the most profound way and lived it throughout her life.  However, the transparency of the first call gave it the world renown that was intended -- and that we celebrate today.  Each of us is called to be transparent in receiving God's word and then to add the "plum flavor" of our personal calling.  Mary is our guide.
          Prayer: Hail Mary, full of grace, the Lord is with you, blessed are you among women, and blessed is the fruit of your womb.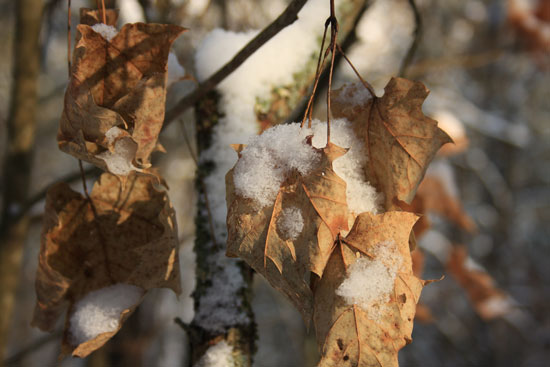 First snow on December leaves.
(*photo credit)
December 9, 2019     Caroling and Christmas Songs
        Among more remote preparations for Christmas ought to be the gift-giving of ourselves.  Many do this with gifts of music and song.  We may not appreciate how much songs mean to others to set the tone of the holidays.  The average church-going Christian has a greater repertoire of Christmas hymns than of any other song series, even patriotic or school or drinking or children's songs.  Thus this is a treasure worth releasing during this holiday season to brighten the season for others who tend to experience loneliness in such times when they remember better seasons in the past. 
        Some of us have cultural traditions of coming together in families or communities and singing during the holidays proper, and for some this is the twelve days of Christmas (December 25 to January 6).  There are few Advent hymns as such, and so people hardly ever congregate to sing such hymns during days leading up to Christmas.  We are sometimes slow at seeing profound changes in our culture and our need to adjust to them.  Many times the elderly who are institutionalized or those living alone are saddened by their anticipation of a lonely Christmas.  A Christmas caroling program in the weeks leading up to Christmas is the best way to serve them.
          Caroling had traditionally occurred during the twelve days of Christmas (December 25th to January 6th), but our anticipatory culture shifts the "Holiday" into a commercial season between Thanksgiving and Christmas day.  Thus, in essence, the weeks leading up to Christmas form the season, and the traditional twelve days includes a toning down and even a removal of the trees and decorations quite early -- often on the 26th of December.  Thus a conflict of cultural celebrations can confuse isolated some elders of more traditional experience if they keep track of the days.  For them it hurts that Christmas songs end abruptly, and popular attention turns to preparations for football playoffs and bowl games, to New Year's parties and to anticipating January 2020 activities.   We must be sensitive to these changes.

          Church-singing periods are also important for preparing the congregation for the true spirit of the season.  Originally, I wanted to place songs for the first time on the 24th (Christmas Eve) itself, as though this is the first of the Christmas events.  It is good and well to prepare for those afternoon children's or evening adult liturgical events, and to do so after adequate scheduling and plans.  However, these need not be the first time the songs are sung for this year; also use them during late advent.

          Celebrate the Twelve Days of Christmas in some fashion.  Encouraging the local media and parties to include Christmas songs after the 25th of December would be a great contribution to the spirit of the religious season.  Thus for believers Christmas parties that include songs could be held during a wider season.
          Prayer: Lord, teach us the value of singing and how this fits into celebrating the extended season of Christmas.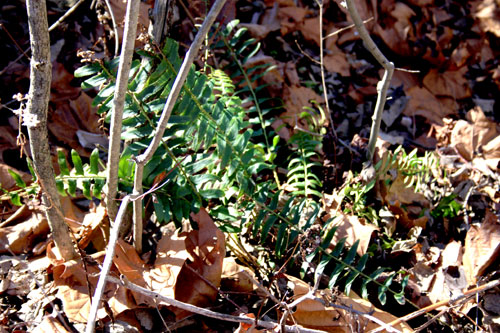 Christmas fern, Polystichum acrostichoides.
(*photo credit)
December 10, 2019  Rethink Lawns in the Climate Change Era
        Few subjects trouble environmentally-minded citizens as much as vast expanses of manicured lawns.  On one side was the maintenance director of a Midwestern college who confided that lawn care was greatly reduced because the administration had turned half the greenspace into parking -- even though the additional spaces were needed for only a few extraordinary events each year.  With an expanse of blacktop there were no more weekly or biweekly clippings, fertilizing, spraying and weed eradication.  I weakly objected with the statement -- "I guess you noted how much more heated the campus was in the middle of summer."  The response was, "Well the buildings are all air-conditioned."  
        In those brief comments is the heart of the issue.  Greenspace even in lawns, which take so much care, has advantages beyond obvious aesthetics.  Tradeoffs are present!   Greenspace whether in trees or grass is certainly cooler than blacktop and even somewhat more than gravel or rock surfaces, though institutions would not find the latter too customer-friendly.  These ever-hotter summers should make people strive to conserve on air-conditioning expenditures -- and trees certainly are one way to do this.  All the same, the grass of lawns is worrisome, for to care for this takes time and effort; note that lawn-mowing with gasoline-powered mowers causes air pollution.
        Green-conscious lawn-lovers can offer several suggestions as modifications to the uniform bluegrass monocultures that take extra care to water and fertilize.  Greenspace need not be in total monocultural grass, but can be edible (human or wildlife) landscaping, even if this is over the initial objections of neighbors.   Turn lawns into gardens, orchards or wildscape.  A green modification is to mow existing lawn with human muscle, a truly physical exercise for those seeking fresh air and exercise.  In fact, it is better than sitting on a gasoline-powered mower with its fumes and noise disturbing the neighborhood.  
        Lawn care is a place to consider one's personal environmental choices.  Some argue that neighborhood associations should set rules, and each member must faithfully follow, i.e., clip monocultural lawns to certain height in order to maintain the community's economic value.  One California resident bravely countered neighbors' objections and installed a xeriscape (using native semidesert plants) in her lawn space that never needed lawn care or watering.  Over neighbor, fire personnel (hazards), and police (hideaways) objections, she fought and won.  In a few years the entire block was following suit with far fewer lawn maintenance costs.  Sloped lawns could definitely be put into ground cover; swamp areas should not be mowed in the first place and could be planted with water-loving vegetation (no exotic invasives please) after consultation with local garden experts.   
          Prayer: Help us, Lord, to see that resource choices are personal and community decisions worthy of discernment.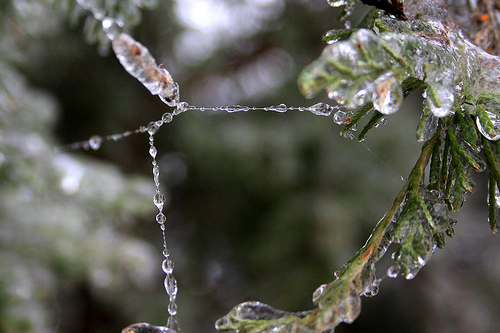 Delicate interwoven strands of ice.
(*photo credit)
December 11, 2019     Weighing Marijuana Legalization
        Whether we like it or not, legal marijuana is coming with a vengeance and a profit to those who get there first. Today, marijuana is legally dispensed in Canada and nearly a dozen states with that number rising each year.  The three major American-produced abusive substances are treated differently.  Many regard this as confusing and unfair.  Certainly regulations could be expected: as to access to minors, to promotion and advertising, on taxes of all "sin products," and on general commerce.  But why not legalize something the criminalizing of which fills jails with people who are not violent.  One federal prisoner told me he was "just trying to make an honest living for his family."  I do not advocate the use of marijuana and in fact hate the smell of the stuff -- but let's challenge the current federal policy with respect to marijuana.  Tobacco is legal though it is the number one killer; alcohol is prohibited in this and the majority of counties in our Kentucky Commonwealth.  Please weigh these factors:  
Positive Legal Points
*  Marijuana causes far less physical injury and death than either alcohol or tobacco, even when not properly regulated; it should be even less through proper regulations when legal.
* Legal marijuana is a form of sin-tax that is quite lucrative for cash-strapped local and state governments.
* Marijuana has medical benefits for some sufferers that has been proven and has resulted in legalization in a majority of states as to medical use.
* Marijuana conviction leads to expensive incarceration of many non-violent offenders.  This has proved highly costly.
Negative Legal Points
* Marijuana is a gateway to more serious drug intake and contributes to overdose deaths.
* Marijuana legalization leads to lack of prudence in everything from driving to home economics.
* Marijuana is fundamentally anti-social and leads to the separation of people who are indulging from those who despise the smell and effects.
* Marijuana-intake can lead to impairment in driving.  State laws should be spelled out where allowed.
* Marijuana-smoking is profoundly annoying to others, but like tobacco, it could be forbidden in public places for those who do not want to breathe the second-hand smoke.
          Prayer: Lord, teach us to discern properly in our lives.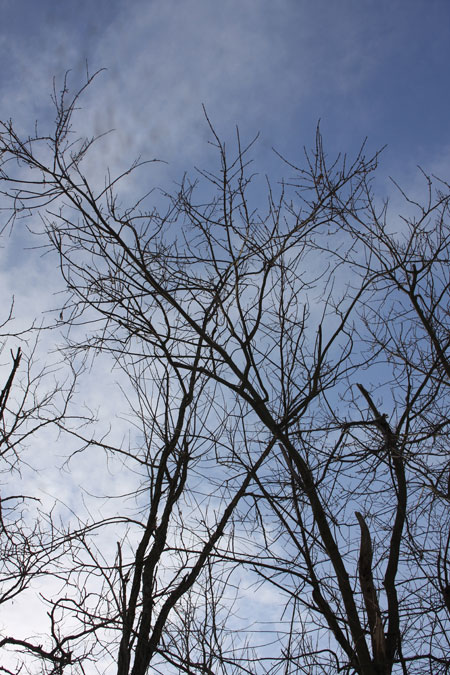 Firmly rooted, reaching upward.
(*photo credit)

December 12, 2019    Basic Elements within a Social Discernment

        In an urgent situation when decisions have to be made, a formal social discernment is needed.  Our planet has reached this level of urgency as halting climate change becomes all the more challenging with each passing year.  A call to "discernment" means weighing all the elements involved in a decision -- something that St. Ignatius of Loyola focused upon in The Spiritual Exercises.  The first consideration was on getting individuals to accept their proper calling in life and to pay attention to the movements of good and bad spirits.  Such a process must be done prayerfully and, hopefully, with the able assistance of others who have been engaged in spiritual direction.  What about a social discernment on a communal calling to a way of life?

       1.  Will to change.  Part of the problem today is that there does not exist a will to change; however, the urgency of our day demands that we change habits that are damaging our world.  The privileged want to retain all profits at all costs; the dreamer pictures becoming rich like the few; and the spineless remain quiet so as not to disturb the wealthy and the aspirants.  The spirit of complacency is troubling and must be identified as such.  The imagined comfort of accruing profits at others' expense is to be exposed and avoided.

       2. Openness to listen.  A "discernment," where the result is already known, is not a discernment but a fruitless exercise in self-gratification.  An openness demands an atmosphere of prayer, and yet some never venture to pray and is often is conditioned. One can hardly expect all to come to prayerfulness, but we can expect that those seeing the value of prayer will see that their contribution is of utter importance even when needing improvement.  All should pray; some MUST pray; all ought to pray more perfectly.

       3. Participation by all.  The intellectual or economic elite do not have all the answers.  The poor and voiceless, the anawim of the world, must have equal voice with others.  Proper discernment involves listening to all and affirming and voicing what they have to say.  The Internet offers a forum for such an ongoing dialog.  

        4. Practical steps.  Declaring Earth's sickness is a precondition to discerning the healing process.  To say that nothing can be done is despair.  To presume that automatic healing will occur is also bad.  A listening global community could learn much from the poor who know how to avoid wastefulness and make a living in simple ways.  Champion appropriate technology!

       5. Realistic goal.  The ultimate goal is to save our planet and to take practical steps to reach that goal.  Discernment champions goals as much as awareness of the condition and practical steps to be taken to solve the global problems confronting us.

         Prayer: Thank you, Lord, that you have given us the opportunity to assist in saving our threatened planet.