Welcome to Earthhealing.info
Featuring the writings and works of Fr. Al Fritsch, SJ
About Us
Our principal service is to offer a Daily Reflection on pertinent subjects. This website began in 2004 and will continue as long as materials are available and funding permits. The weekday Reflections cover a variety of simple living topics and the weekend writings include homilies and other sacred issues. A variety of essays and poems appear here as well. I hope you find these and the other writings offered on the website beneficial. Peace, Fr. Al Fritsch, S.J.


Daily Reflections
By Al Fritsch, SJ

We invite you to read today's Daily Reflection, and visit us each day for a new offering!
Read more»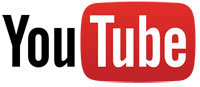 Click here for complete Youtube video listing!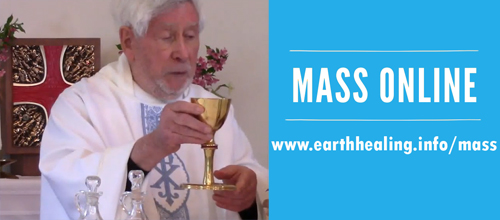 VISIT OUR MASSES ONLINE!
CLICK BELOW TO WATCH
St. Elizabeth of Ravenna Catholic Church

Support Earth Healing this year!
As a visitor you are familiar with Earth Healing and that this non-profit informational service has brought you "Daily Reflections" since 2004. Because of receiving much donated labor we operate this website at very low cost. Your contribution helps us in meeting our annual budget for website maintenance. Yes, Earth Healing is not totally free, but it's certainly worth your contribution. It helps take our healing message to all the world."


- Al Fritsch -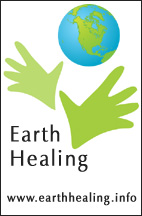 Recent News & Publications


Appalachian Sensations -
A Journey Through the Seasons
Text by Al Fritsch, SJ
Photos by Warren E. Brunner
This book offers uplifting
and insightful reflections by Al Fritsch,
illustrated by 140 photographs by
Warren Brunner celebrating the
people, places and natural wonders
of Appalachia's seasons.
Click here for book graphic.
Click here for details!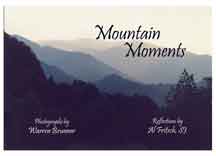 MOUNTAIN MOMENTS
Photographs by Warren Brunner &

Available at Acclaim Press - click here.
For preview, click here to order!
New Titles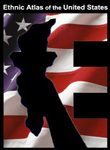 Ethnic Atlas of the United States: National Maps 1980 - 2020

This ethnic atlas from Earthhealing, Inc. and published by Brassica Books, has been a work in process for over 40 years, perhaps longer than most research projects -- and involving the same three people over that multi-decade period. This book contains five specifically colored national maps from 1980 - 2020, showing ethnic pluralities of every U.S. County (3,126) using racial and ancestral data drawn from the last five federal decennial Censuses. Textual highlights are included about each state and major ethnic groups represented.
* Click here to read more and access book.
* Digital eBook available at Amazon.com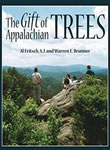 The Gift of Appalachian Trees
By Al Fritsch, SJ (Author), Warren E. Brunner (Photographer)
The Appalachian region is blessed with trees that clothe our hills and hollers, and they prod us to celebrate these givers of many blessings. This photo-reflection series celebrates plant life, and specifically trees in all their many expressions of seasonal mood changes and variations. This is shown here by 72 tree-related activities in alphabetical order of human interactions along with a selection of choice photos. Click here to read more and access book.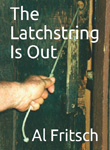 The Latchstring Is Out
By Al Fritsch
Available now!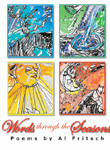 Words through the Seasons
Poems by Al Fritsch
Available now!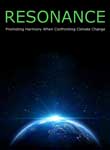 Resonance:
Promoting Harmony When Confronting Climate Change
By Al Fritsch, SJ
This book seeks to challenge this global problem from a spiritual perspective. A solely secular approach involving technical experts is insufficient to bring about a renewable energy economy. Rather, a spiritual outlook invites all people of good will to work together. Click here to read more and access book.




Healing Earth:Nine Reasons for Revolution
By Al Fritsch, SJ
Healing Earth: Nine Reasons for Revolution invites readers to become global activists in order to collaborate in addressing the impending climate change crisis. Click here for details.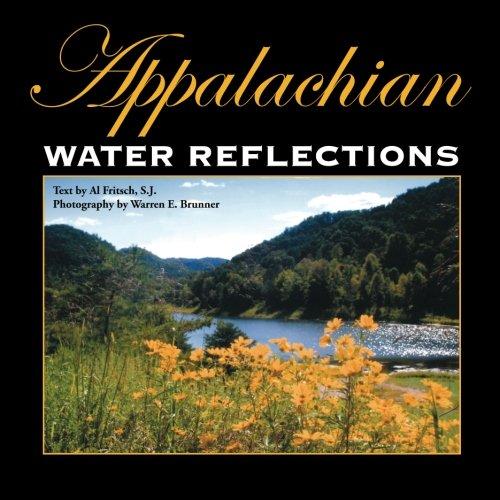 Appalachian Water Reflections
Text by Al Fritsch, SJ
Photos by Warren E. Brunner
Water tells its own story, and we are immersed in it. Our Appalachian region is blessed with plentiful water in rivers, creeks, and springs, in showers, rainfall, snow, ice, mist, and clouds.
Click here for details