The Earth Healing Bulletin features recent additions to the Earth Healing website, catches you up-to-date on our latest endeavors, and highlights areas that may be of special interest to you, our loyal subscribers. Have a story to share? We'd love to hear from you! We invite you to tell a friend about Earth Healing Bulletin, and as always, we welcome your comments and suggestions.
Peace,
Al Fritsch, SJ and the Earth Healing team

THIS MONTH'S FEATURES
Thanks to our website visitors who have been faithful during this season. We hope to continue providing you with pertinent texts and photos, and as always we look forward to hearing from you.


Special Issues have many articles, from a variety of topics, that we invite you to explore!


Nature Photos have been appearing at one a day -- quite an undertaking. Many are from Janet Powell's growing library but, as many readers note, some are from other contributors. We will honor voluntary digital submissions via e-mail (webperson +at+ earthhealing +dot+ info), and will make an effort to pair contributor's submissions with a Daily Reflections entry.


Birthday gifts can be for social justice projects. Donations for Earthhealing.info are always welcome, especially since this costs us slightly more than $50 per day, whatever the size of the viewership. And this does not include much total or partial donated time by various staff members. We invest very little in raising funds, but are starting to look for sponsorships and grants to tide us through the year and inevitably rising costs. (Click here for our Donations page).



Future books are being planned. Please stay tuned as new publications are added!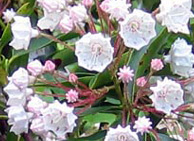 The term "Earth Healing" (EH) has been used by our Environmental Resource Assessment Service (ERAS) for two decades. Through ERAS, we have assisted over 200 groups in 34 states and Canada. EH has been used on our weekly television shows on WOBZ-TV at London, Kentucky for the past six years. EH was also the name of a book by Al Fritsch and Bob Sears. And finally, it is now being used for this website and associated non-profit organization, Earth Healing, Inc. We hope you enjoy your visit to this site and invite you to join our mailing list!